In the epoch of smart living, the quest for a seamless interaction between man and gadgetry has led to a plethora of innovations. Yet, amidst this tech-savvy renaissance, the essence of playful interaction often takes a back seat to functionality. Enter Enabot's EBO X, a delightful harbinger of whimsy in the realm of home automation, poised to not only simplify but enliven the mundane routines of daily living.
Although our home is filled with more smart devices than the average home, it wasn't until I came across Enabot's EBO X that I wanted to have this included in our family of bots. It's about those little moments when I catch it following the cat or when it sends me a notification, showing me a snippet of home when I'm miles away.
I'm keen on peeling back the layers of the features and the ethos of Enabot as a company, analyzing the design aspects and the broader strokes of innovation painting the home robotics landscape. So, as I share my narrative about the Enabot EBO X, I hope to spark a dialogue, a shared curiosity, and perhaps a mutual excitement for the cozy, playful future our homes are inching toward.
LET'S DIVE IN
EBO X's Technical Specifications
EBO was released in 2023 at the starting price of $999.
| Features/Specifications | EBO X |
| --- | --- |
| Camera Quality | 4K Stabilized Camera |
| Field of View (FOV) | 106 degrees |
| Night Vision | Color Night Vision |
| Navigation | V-SLAM technology |
| Charging | Autonomously recharges |
| Audio | Premium Audio FX |
| Voice Control | Alexa built-in |
| Mobility | Ultra quiet |
| Smart Tracking | Follow command |
| Connectivity | WIFI & BlueTooth |
| Safety feature | Elderly Fall Detection |
The marvel is the Enabot EBO X, a state-of-the-art home robot that effortlessly combines functionality with whimsy. From its sleek design to its powerful capabilities, the EBO X is tailored to enhance the smart home experience.
Company Profile: Enabot
Now that we checked out the specs for the EBO X let's check out the company behind it. Enabot is a company that harmonizes with the rhythm of modern-day technology while staying attuned to the human essence. Born from a desire to bridge distances and foster connections, they have carved a niche for itself in the burgeoning field of home robotics.
Established in 2015, this Hong Kong-based enterprise has been nurturing a vision to craft robots that transcend the cold shell of technology, reaching out with a warm touch to cater to our innate need for companionship and security.
Year
Milestone
Description
Product
2015
Company Founded
Enabot established in Hong Kong
2021
Product Launch
Initial venture into home robotics
EBO SE
2022
Product Evolution
A step towards integrating home security
EBO AIR
2023
Latest Innovation
Merging playfulness with home protection
EBO X
What resonates about them is not just their prowess in engineering but a heartfelt endeavor to create robotic companions that echo our human essence. They aren't just building gadgets; they are nurturing companions that weave into our daily routines while bringing a smile to our faces while standing guard over our sanctum.
Their campaign began with Kickstarter, reaching their goal quickly, proving that the design is more than exploring how technology can be tender, playful, and reassuring. With a team of visionary engineers and designers, they are not merely chasing the next big innovation; they are crafting narratives building companions that promise a harmonious blend of joy and safety.
DESIGN INSIGHTS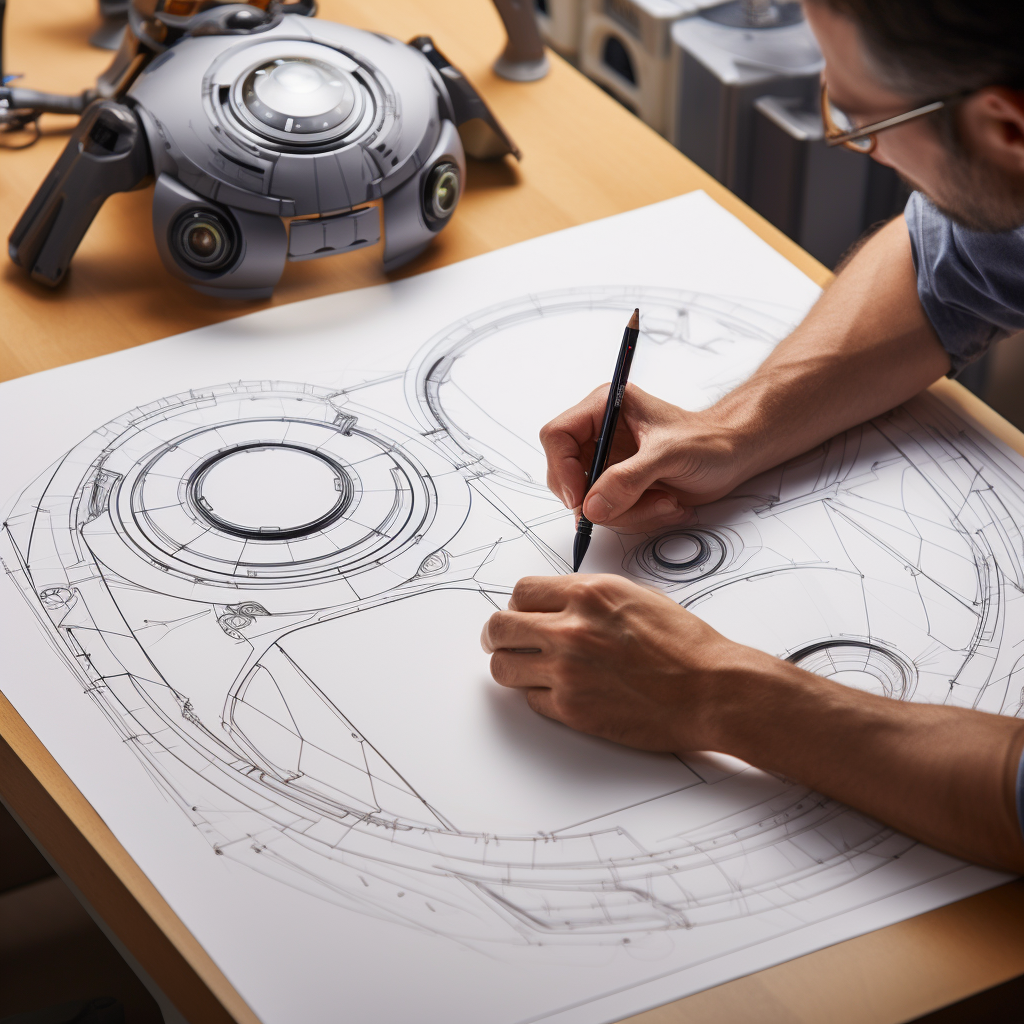 If you are like me and enjoy the combinations of tech and usability, you will also be drawn into the heart of their innovation - the Enabot EBO X. This creation isn't merely a gadget; it's a manifestation of Enabot's vision, a seamless blend of movement, monitoring, playfulness and protection encapsulated in a sleek design. The features are clear, and each aspect is thoughtfully crafted, echoing the ethos of Enabot in a tangible form.
FEATURES
Comparison of Enabot's Products
To put in perspective EBO X with his little siblings, below there's a comparison table of a feature set. One noticeable aspect is that they continue to raise the bar and aim for a more interactive and diverse product line.
| Product Name | Feature 1 | Feature 2 | Feature 3 | Feature 4 | Feature 5 |
| --- | --- | --- | --- | --- | --- |
| EBO SE | Smart Moving Home Security Camera | | | | |
| EBO AIR | Familybot | Mobile Home Security Camera | Pet-Friendly Playpal | 1080p Camera with Infrared | |
| EBO X | 4K Stabilized Camera | Alexa Skills Compatibility | Operates using the EBO HOME App | Auto Navigation | AI Face Recognition Technology |
Camera and Monitoring
At the heart of EBO X's visual prowess lies a 4K stabilized camera equipped with an 8-megapixel ultra low-light sensor. This potent camera boasts a super large 106-degree Field of View (FOV), ensuring a broad and clear perspective of your surroundings. Furthermore, its vertical angle is adjustable within a remarkable range of 104 degrees, providing flexibility for different monitoring needs.
Navigation
Navigational intelligence is one of EBO X's standout features. Thanks to the incorporation of V-SLAM technology, EBO X can smartly map your home and divide it into different sections. Once these sections are named, EBO X can navigate to a specific section as needed, demonstrating a remarkable degree of autonomous mobility.
Charging
With the auto-charging feature, you never have to worry about EBO X running out of juice. When the battery level dips, it autonomously finds its way back to the charging dock to recharge, ensuring it's ready to serve you whenever needed.
Battery
A robust 2500mAh battery supports a plethora of features and ensures EBO X remains active and ready to assist. The automatic recharging feature ensures that EBO X is always ready for duty.
Speakers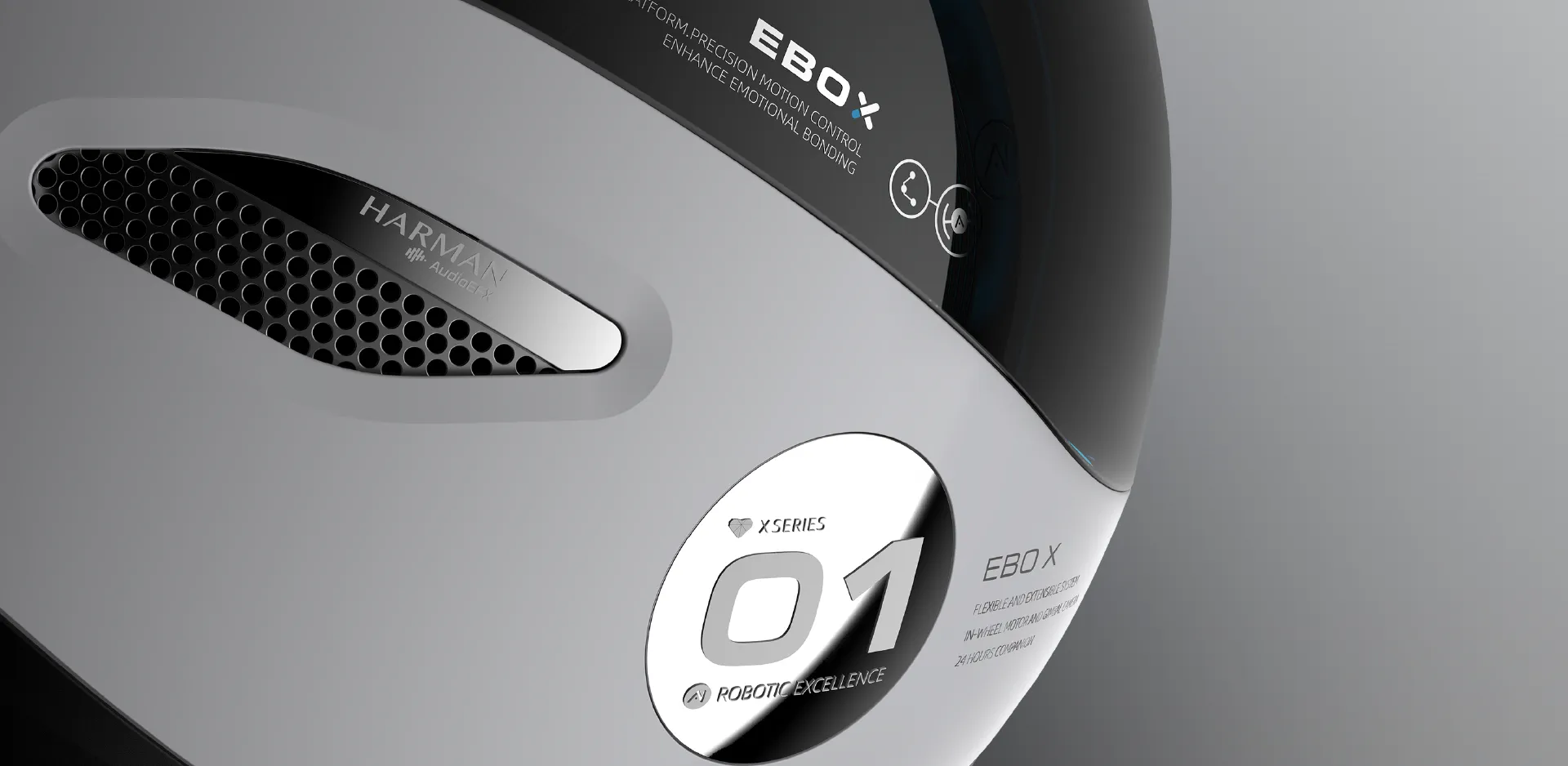 Audio quality is not compromised as EBO X comes powered by Harman, delivering a premium audio experience whether you're playing music or engaging with other audio content. A personal review is these speakers are high quality and loud; well that's what the neighbor reported.
Voice Control & Two-Way Communication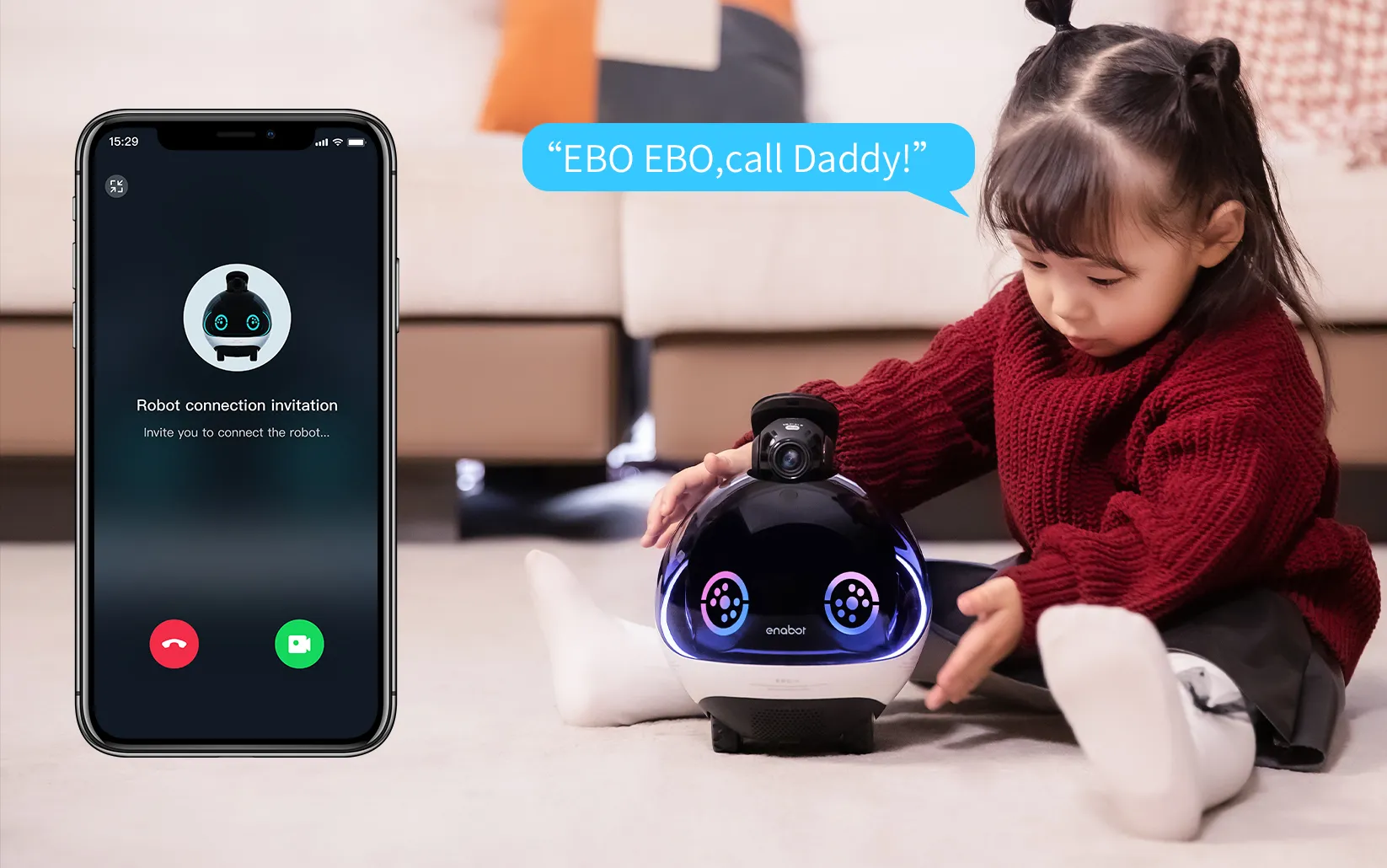 Voice control is a breeze with Alexa built-in functionality. This feature allows you to effortlessly control IoT devices at home and catch up on a vast array of entertaining content just with your voice commands. You can save time by having a conversation with someone in another room with the 2-way communication feature. Or say you want to leave a message to the dog walker but don't have a piece of paper, you can leave a voice message.
💡
Most recent update it is now ChatGPT enabled
Mobility Features
The Ebo X isn't confined to a corner; it moves, explores, and interacts.
With its sturdy wheels and agile movement, it navigates through the home with ease and ultra quietness.
It is definitely not like some of my other household machines where you can hear it coming, just like a freight train. This little guy is so silent that it doesn't even wake up the napping cats. That in itself is a win-win for all residents! EBO X's mobility is further enhanced by its maximum movement speed of 1.5 m/s and its ability to surmount obstacles no higher than 10 mm and climb at angles no more than 15 degrees. These features ensure smooth and efficient movement around your home.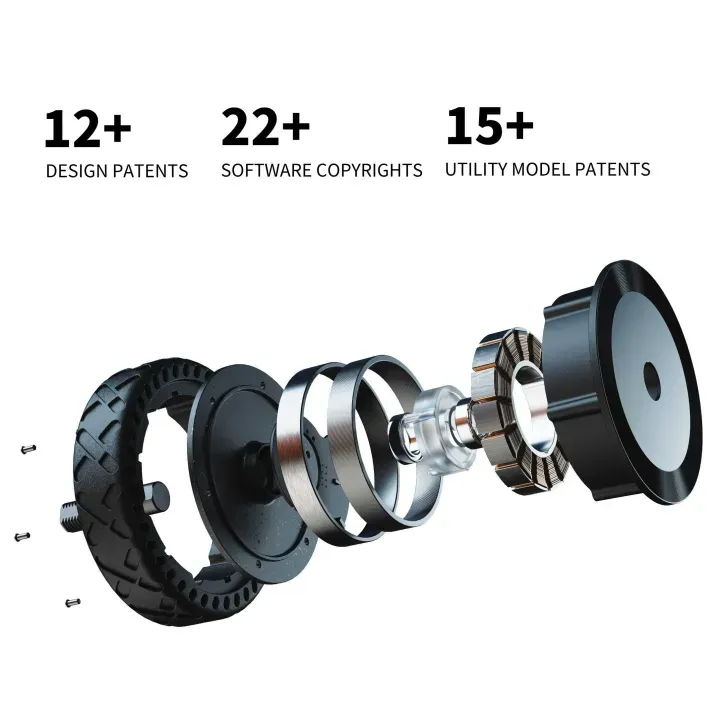 Its mobility is not just about roving; it's about reaching out, being present, and adding a dynamic presence to the home environment.
Elderly Fall Alert
Safety is a priority with EBO X. During auto-cruising, it can detect falls of elderly individuals and send alerts through three optional ways to ask for help, making it a vigilant companion in homes with elderly residents.
Smart Tracking
The smart tracking feature allows EBO X to follow a specified individual upon voice command, acting like a loyal companion who's always by your side, ready to assist.
Connectivity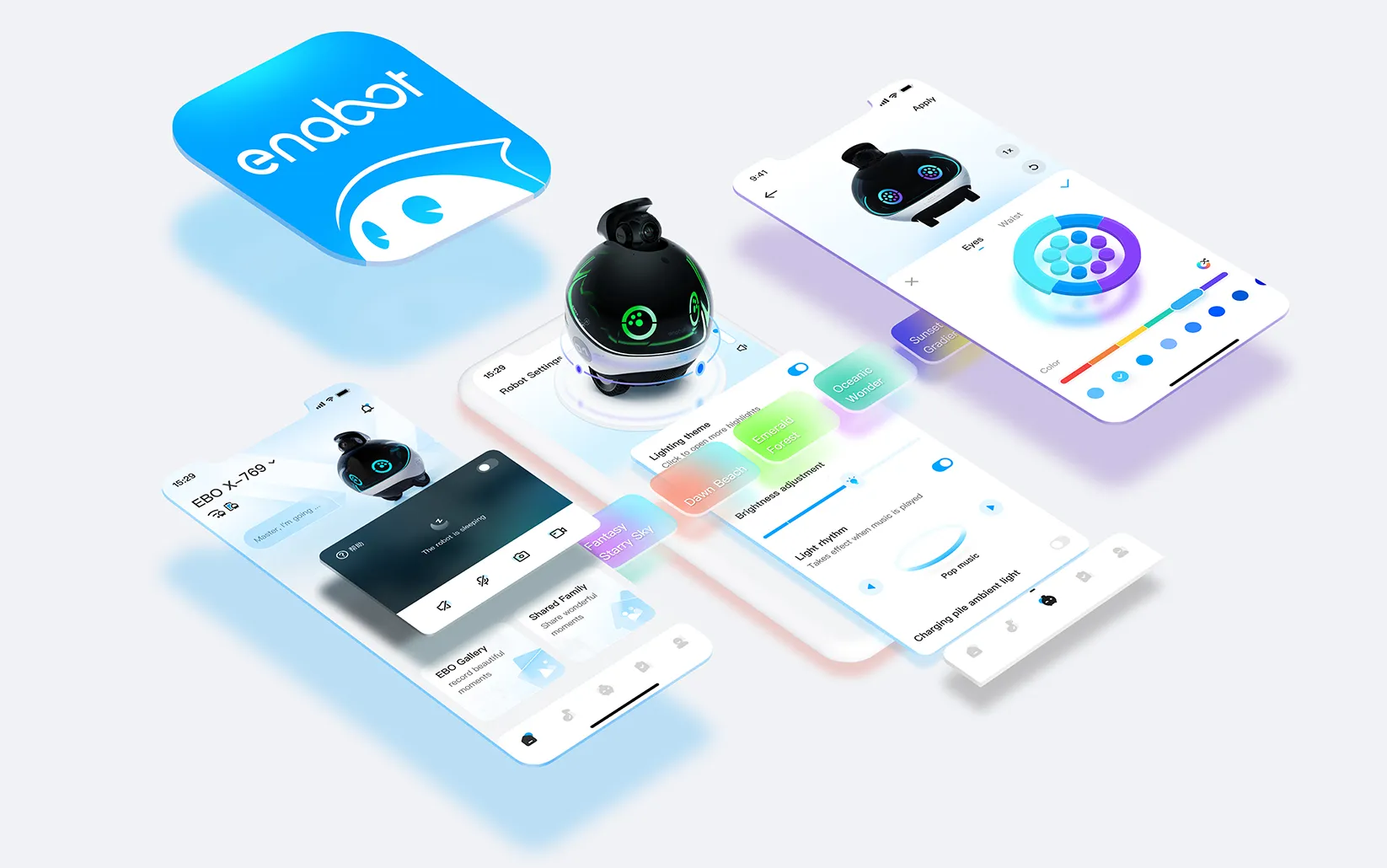 Connectivity is seamless with Wi-Fi and Bluetooth capabilities, along with compatibility with Alexa and operations through the EBO Home App, making EBO X a harmonious part of your smart home ecosystem. Giving you full privacy control. Enabot's EBO X is a meticulously crafted home robot that exudes a blend of modern technology and user-centric design. Its plethora of features make it a versatile companion, ready to cater to a myriad of needs within a smart home setup.
For those of you, like myself included, who prefer to have control over privacy, the company has listened to the consumers.
Crucially for the security conscious, users can opt to store all of EBO's content locally on a memory card if they wish, rather than in the cloud. And the robot's camera can be shut off at will, either by pressing the privacy button or by manually closing the camera hood.
NAPKIN MATH
Commonly, product review sites evaluate a product's merit based on certain criteria or the subjective views of journalists. While these methods are valid, we propose a different approach. We contend that the value of a product should be assessed by stacking its feature set against the total cost, offering a more objective measure of worth. Our method to evaluate features by compounded pricing is to split the full price by the number of main features. As an example a Tesla without FSD is worth (to the consumer) a lot less than one that comes with it, if for that consumer self driving is a key selling point.
| Main Feature | Price Split |
| --- | --- |
| HD Camera | $200 |
| Speaker | $200 |
| Floor Mapping | $200 |
| Face Detection | $200 |
| Quite movements | $200 |
Every time I think of buying a new purse, I don't focus on which part of the purse is worth to me. That is because it's the status that I am buying. Suppose I want to make a splash at a wedding. If I am in the market for something that carries as much as possible, the inside features of that purse become top of mind. And it is to that set of features that I put my price point of what is acceptable to me. What is your favorite set of features for EBO X? Share in the comments section below.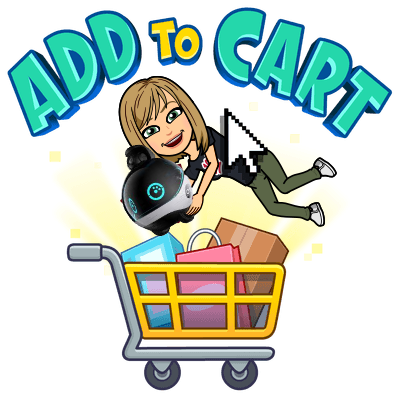 Where to get one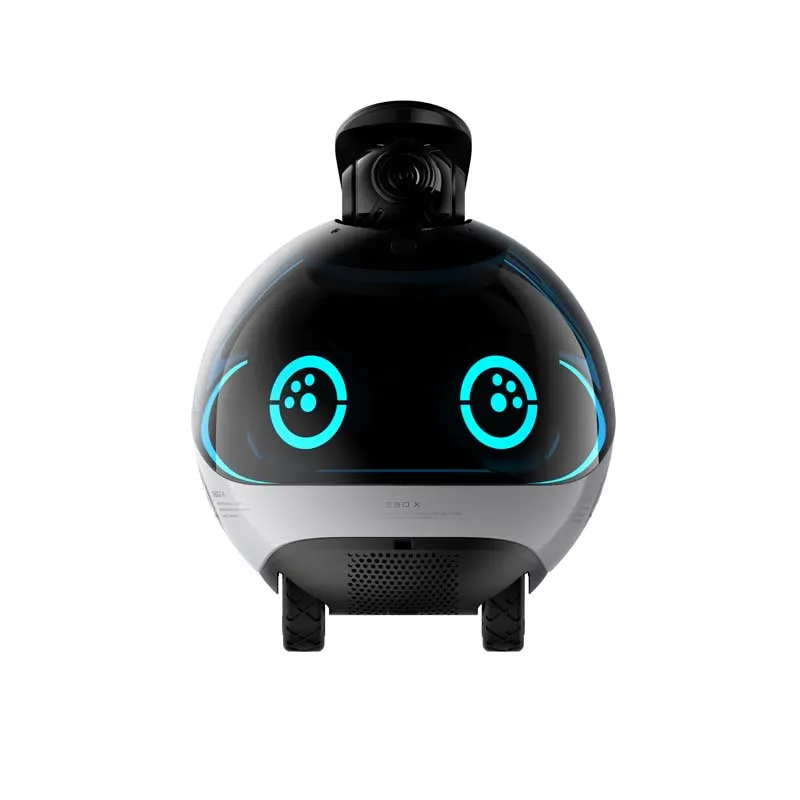 Meet EBO X, your smart guardian. EBO X is a three-in-one home device. It is a moving home bot with Alexa Built-in & V-Slam navigation, a 4k stabilized camera with night vision and a premium speaker with Harman AudioEFX. Free shipping. 1 year warranty
Enabot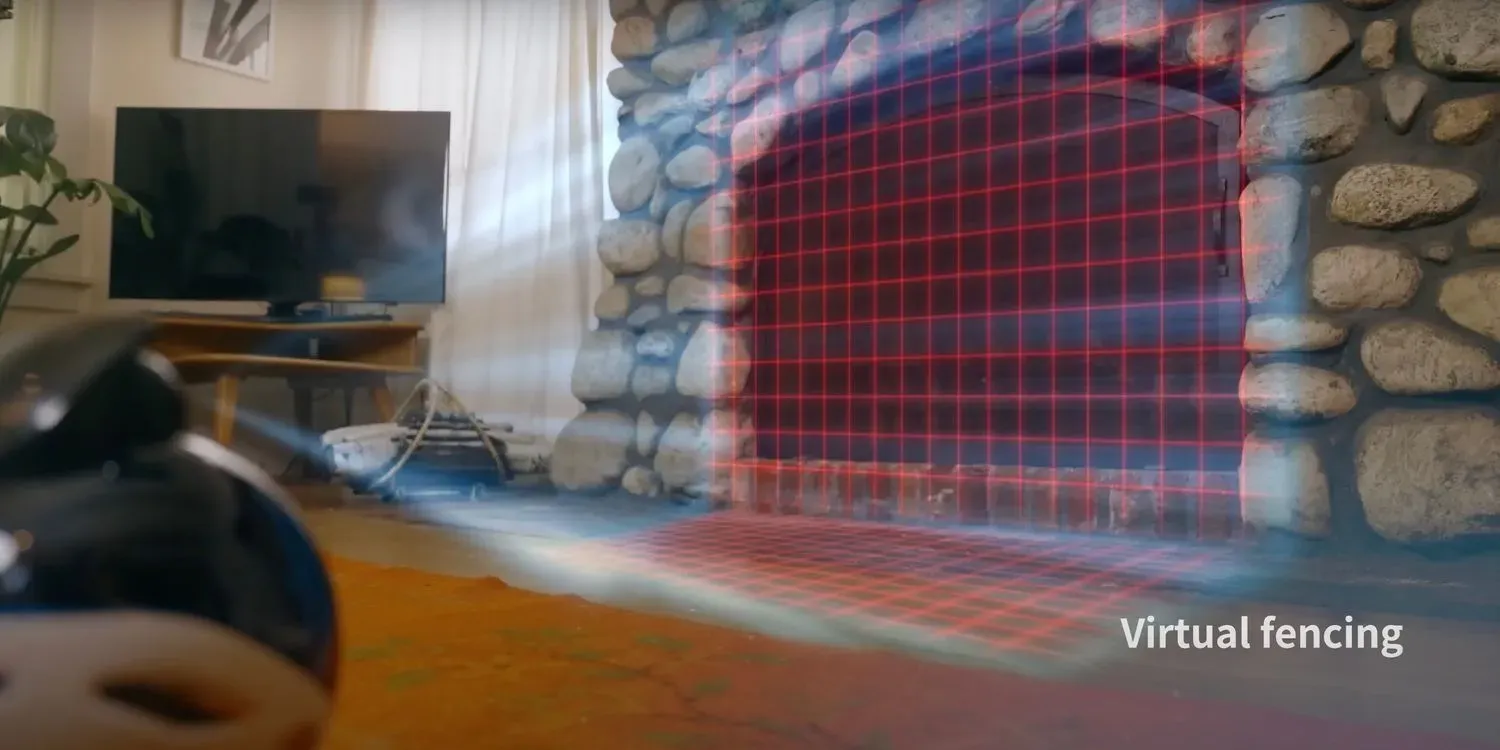 REAL LIFE SNAPSHOTS
If you want to torture it, our follower @Miraenda got a good clue on that
IT'S A WRAP
As we draw the curtains on our exploration of Enabot Ebo X's stance in the home robotics landscape, we've unraveled a tale where whimsy meets vigilance, creating a narrative that's as engaging as it is reassuring. But our journey doesn't end here. As the sun sets on the skyline of home robotics, casting long shadows on the pathway, a new dawn awaits with more tales to tell, more facets to explore.
I just got mine. I will be playing with EBO for a little while and I will come to you with my direct experience and revisit this article or add more juicy tidbits.
The future of AI and robotics is not just about technology; it's about reimagining the very essence of humanity. Stay curious for the next chapter. 🤖✨
SHAMELESS PLUGS
We post daily on our Facebook and Instagram accounts; if you want to be part of the social conversation, don't hesitate to smash all the likes and buttons that you find on your way. We deeply appreciate the support!