Robots are no longer confined to science fiction; they are part of our reality, and they are here to thrive. The healthcare industry has been one of the most significant adopters of this technology.
Robots are not merely assisting healthcare professionals but actively enhancing diagnostics, improving patient care, streamlining surgical procedures, and even helping in training medical professionals.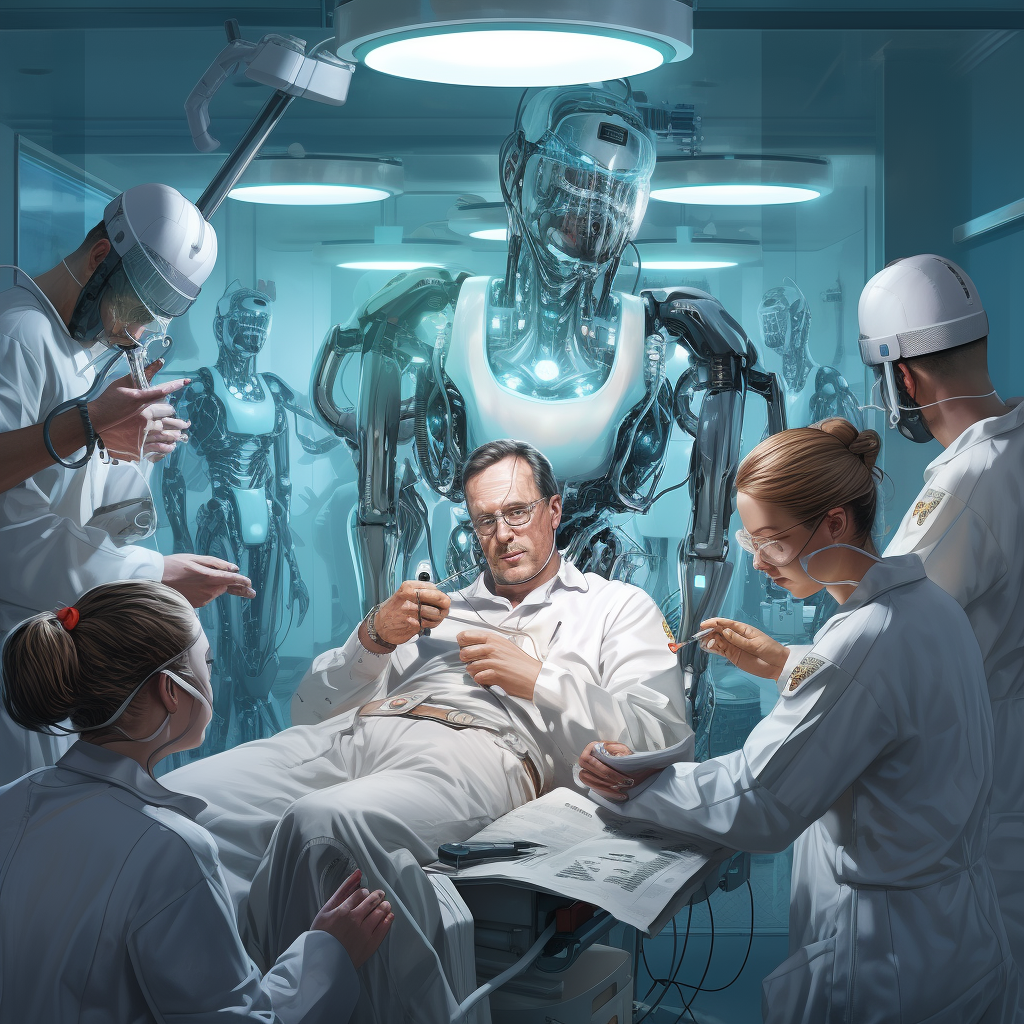 A Robotic Revolution in Diagnostics
When it comes to health, early detection is often the key to a favorable prognosis. Growing up, I was an avid watcher of the show Star Trek and was in awe of the tricorder that doctors used to scan over the body and provide a quick diagnosis.
Movie Buff Corner
The tricorder is a fictional device used in the Star Trek universe. It's a handheld device used for data sensing, analysis, and recording, with many specialized abilities which make it an important tool in various areas, including science, medicine, and engineering.
There are three primary types of tricorders:
Standard Tricorder: Used for scouting and surveillance, these tricorders are equipped with sensors and computers that can analyze various data, including geography, life forms, and atmospheric conditions. They can also record and store substantial amounts of information.
Medical Tricorder: This version is used by doctors to help diagnose diseases and collect information about the body. They can scan the patient and provide detailed health statistics, including heart rate, blood pressure, and even cellular composition.
Engineering Tricorder: Used by engineers for inspecting and diagnosing the status of various systems, such as those found on starships. They can provide detailed analyses of technological devices.
In the Star Trek universe, the tricorder is an essential tool for space exploration and survival in a variety of situations. Its ability to gather and analyze data makes it invaluable for the crew of the Starship Enterprise.
While the tricorder is a work of science fiction, its concept has inspired real-world research and development. Various companies and researchers are working on devices that can collect and analyze data in ways similar to the tricorder, particularly in the field of medicine.
The Qualcomm Tricorder XPRIZE, a $10 million global competition, was even held to stimulate innovation toward developing a real-world version of the medical tricorder.
We now have machines that scan, analyze, and interpret health conditions, although maybe not as portable or as quick – yet. Consider medical imaging, a field that's been transformed by the advent of robotics and AI. Machines today can interpret X-RAYS, MRIs, and CT scans with a precision that matches and, in many cases, exceeds human ability.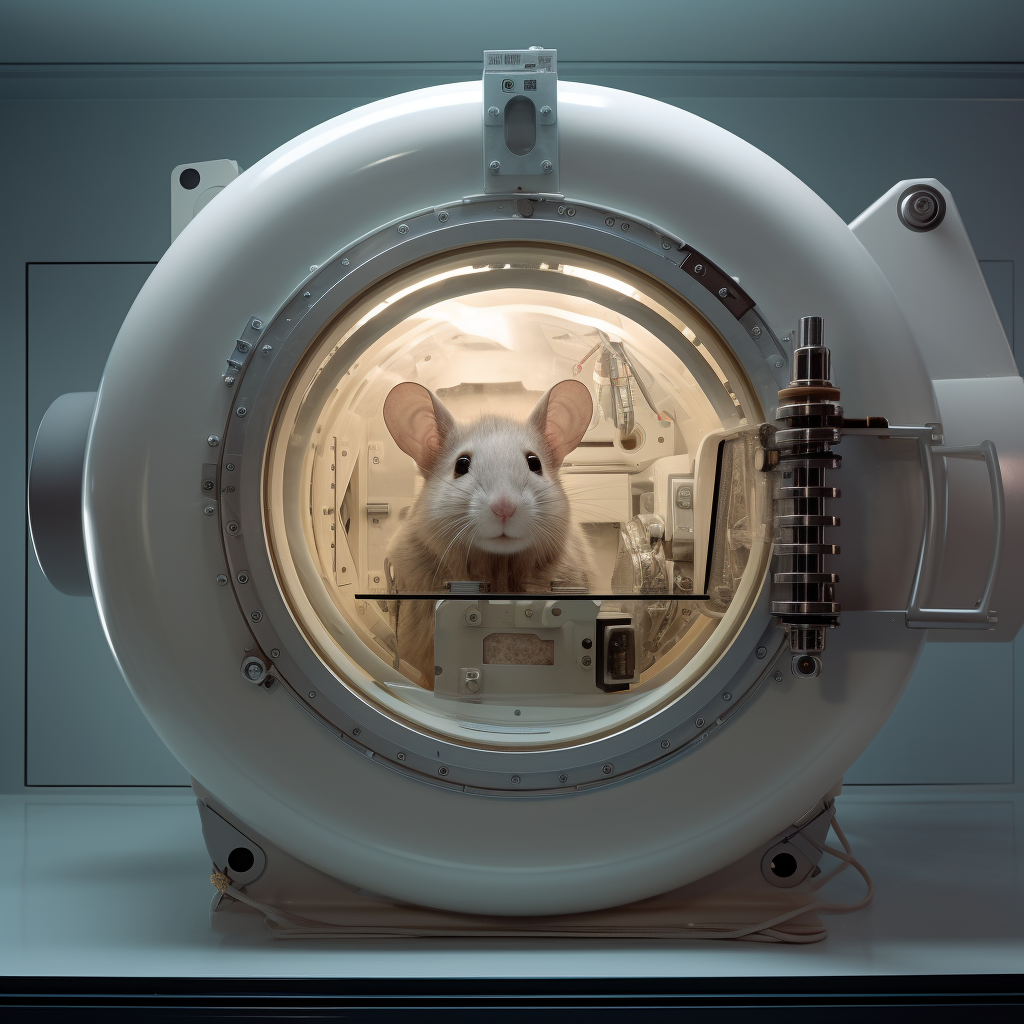 Take the case of Zebra Medical Vision, an AI startup that uses machine learning algorithms to read medical imaging scans and detect diseases such as lung cancer, cardiovascular conditions, and liver disease earlier than traditional methods.
Robots are even entering the realm of pathology. Digital pathology powered by AI can scan slides of tissue samples and identify abnormal cells faster and with more accuracy than human eyes. This not only speeds up the diagnostic process but also improves its accuracy.
A few of the largest manufacturers of Healthcare Artificial Intelligence Market worldwide
The true beauty of these robotic diagnostic tools is their ability to learn and improve. With each scan and each test, they become better, making fewer mistakes, and catching more nuances, a trait even the most experienced human doctors can't match.
Robotics in Patient Care
Robots in healthcare aren't just limited to behind-the-scenes diagnostics. They are increasingly playing a more hands-on role in patient care, bringing to mind the tender, albeit metallic, touch to patients
One of the most prominent examples of robotics in patient care is the da Vinci Surgical System. As a surgical robot, the da Vinci allows doctors to perform complex surgeries with greater precision and control than conventional techniques.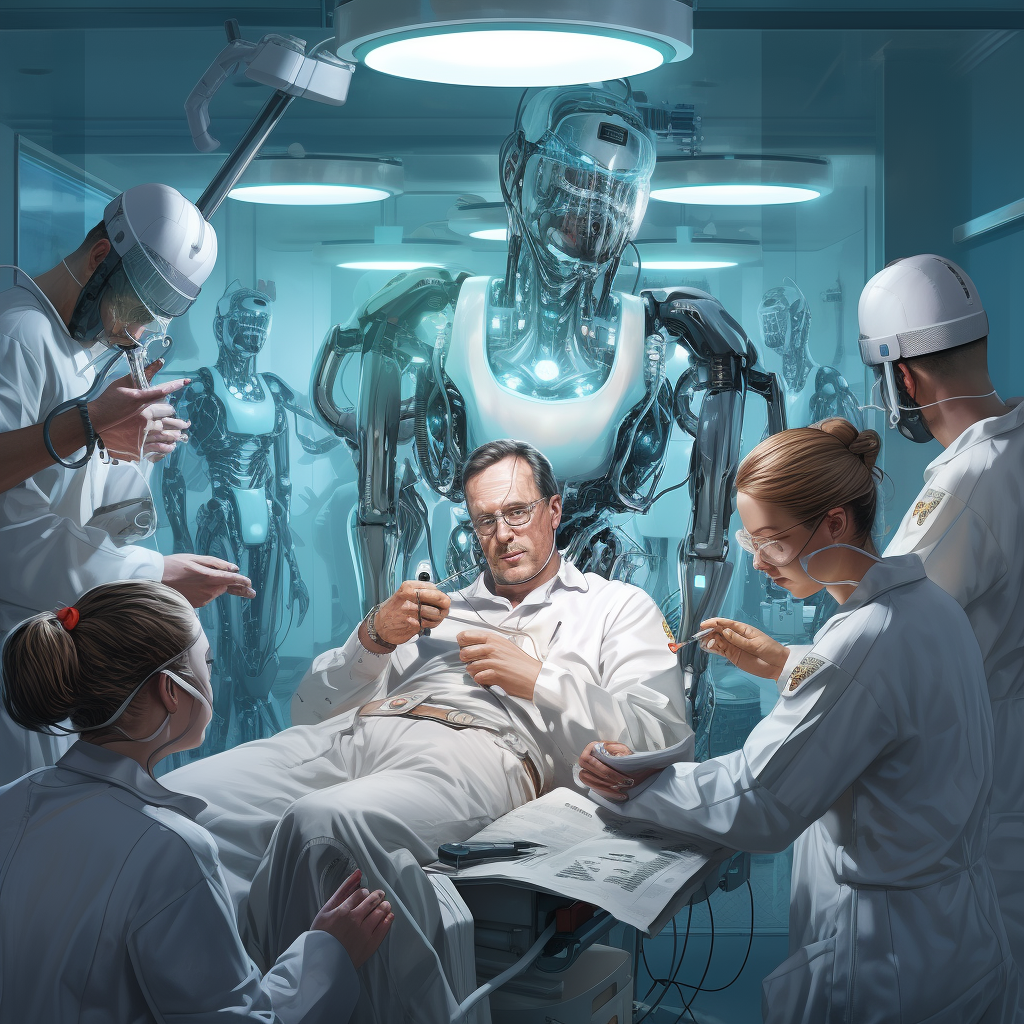 It's not the doctor being replaced; it's their traditional tools. The robot becomes an extension of the surgeon's hands, able to make tiny incisions and movements that would be impossible for a human.
But robots in patient care go beyond the operating room. In physical therapy, robots help patients regain their strength and mobility. Take, for example, the Lokomat, a robotic device that aids in the rehabilitation of individuals with lower body mobility issues.
And then there's the growing field of social robotics. Robots like Aibo, the therapeutic dog designed to resemble a cute puppy, are used to soothe and comfort patients in hospitals and nursing homes. Robots are also used in pediatric care, helping to distract and entertain children during procedures, making the hospital experience less intimidating. We are even seeing the development of robotic exoskeletons that can help paralyzed patients walk again, truly embodying the essence of Baymax's famous line, "I will always be with you."
The Future of Robotics in Healthcare
Looking forward, the role of robotics in healthcare seems destined to grow and evolve, not unlike the protean T-1000 from Terminator 2: Judgment Day. Only in this case they are set to change our world for the better.
Imagine nanorobots, smaller than a grain of sand, traveling through your bloodstream, identifying and eliminating disease at its earliest stages. Sounds like science fiction? Companies like [Nanobots Medical](https://www.nanobotsmedical.com/) are actually working on making this a reality.
Robotic prosthetics and exoskeletons will become more advanced and integrated, compensating for lost abilities and enhancing them. Biomechatronics is a rapidly advancing field where researchers are working on designing and building life-like prosthetic limbs that could one day be controlled directly by the wearer's brain.
Artificial intelligence and machine learning are likely to play significant roles in the future of healthcare robotics. Intelligent algorithms will guide robotic systems to interpret data, make diagnoses, and even recommend treatments, improving both speed and accuracy.
Moreover, as we see broader societal acceptance and legislative adaptation, we expect more widespread use of telepresence robots that allow healthcare professionals to consult, diagnose, and even perform surgeries from anywhere in the world.
Robotic advancements in diagnostics, patient care, and surgery are creating a new paradigm in healthcare. The future is promising as we see continuous improvements in efficiency, safety, and quality of care.
Whether performing precise surgical procedures, assisting in rehabilitation, or providing comfort and companionship, robots are becoming integral to healthcare. And while challenges remain in terms of acceptance, cost, and legislation, one thing is clear: in the world of healthcare, robots are here to stay.
As we venture into this new world, we look forward to seeing how these advancements will continue to transform healthcare for the better. The future of healthcare robotics is not only promising; it's already here.
🌴 Have a bLife moment, I am doing it as we speak #truestory 🤙🏽