We have been asked many times "You live in HI?! Cool! Where in Hawaii?!". I kept giving the same answers so I decided to write down something about that.
We live in Molokai, the smallest of the Hawaiian archipelago. There are several stereotypes about the island and the most prominent that is remote. Well... I don't know of what they are talking about LOL.
It's next to Maui and by next I mean that in a hazy day you can see Maui from the deck. Maui is a major destination. You can paddle from Maui to Molokai.
Amazon Prime delivers on Molokai... Yep.
It's a totally different island as lifestyle goes from the other islands but that's different from being remote. It is the last and most authentic Hawaiian island. From the lifestyle, to its people and the beauties.
We are located on top of the Hill of Kawela plantation, exactly five miles from Kaunakakai. The main and biggest town on the island.
A drone shot of quarter of the property. Which is exactly two acres, do you see those two little chairs in the picture below?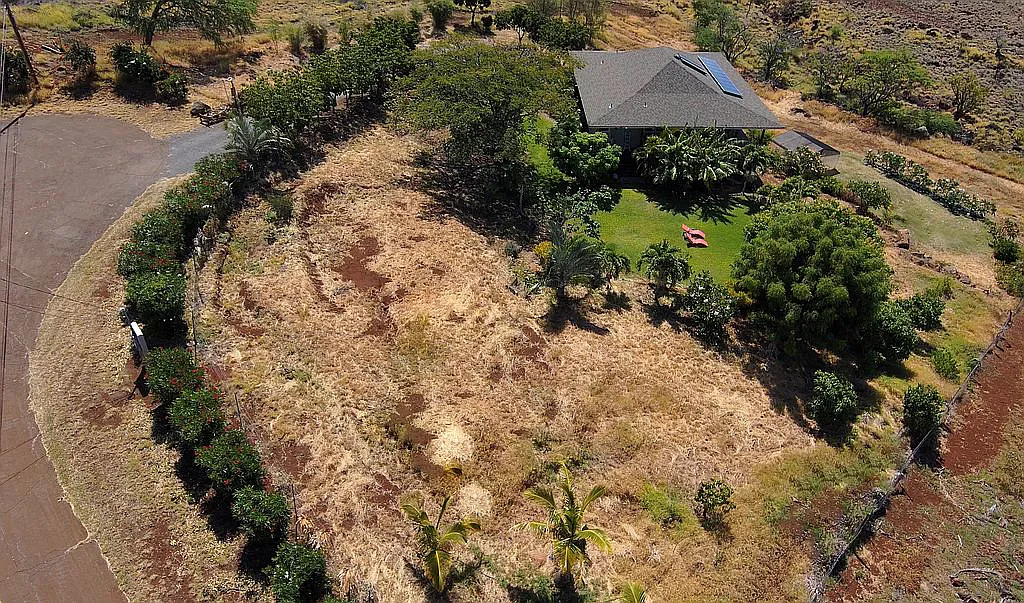 Hold on, let me zoom in... Okay, you should see them better now.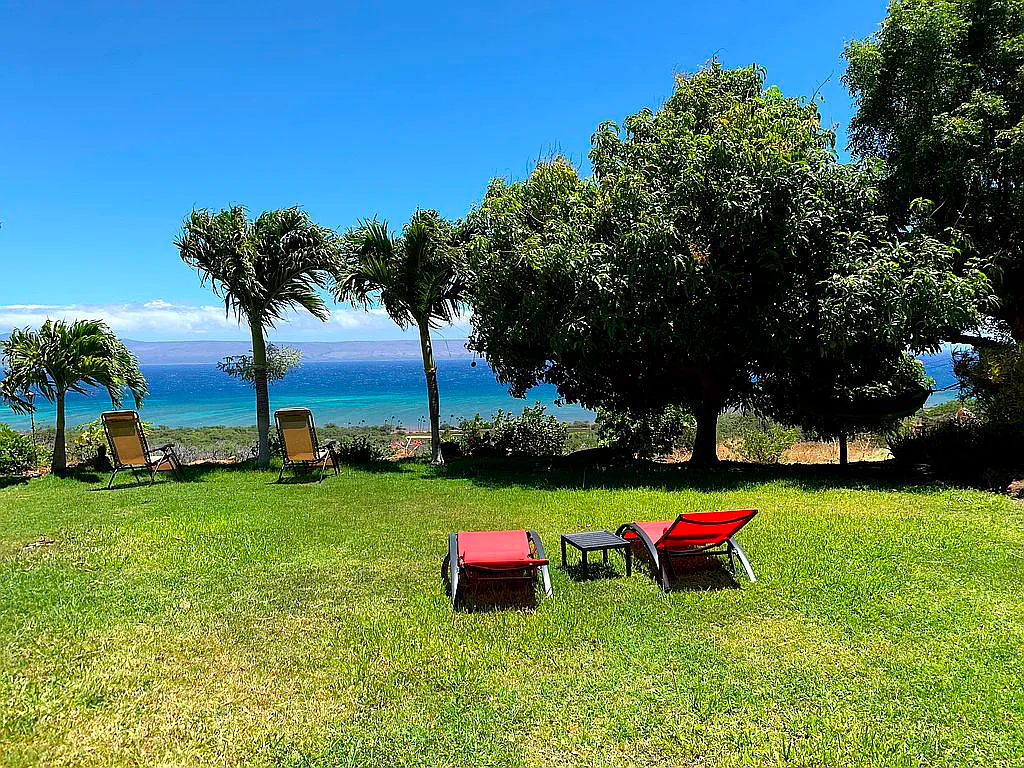 Those photos are randomly taken on a random given day, no filters or mambo jambo hi-tech stuff. The place is gorgeous!
There is a remote controlled gate, that even works with Google Assistant / Alexa. Okay, that is a bit over the top hi-tech. Fine!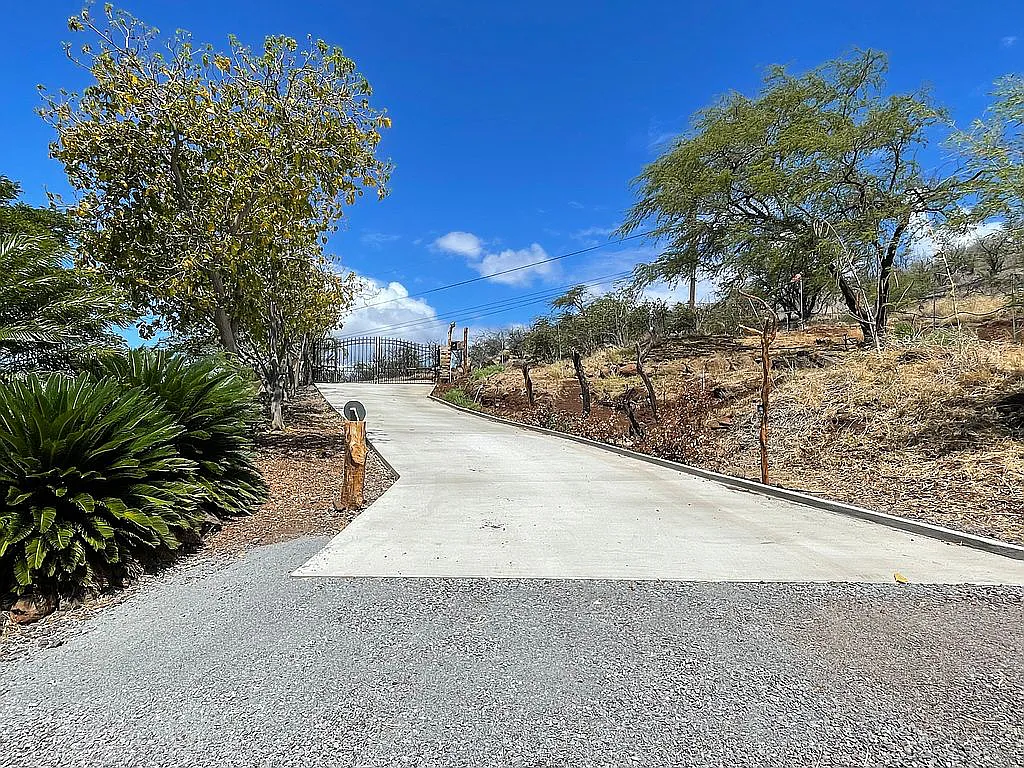 The nights are beautifully dark, due to no noise or light pollution. So you will see the sky (milky way right on top of our roof) and our solar night lights.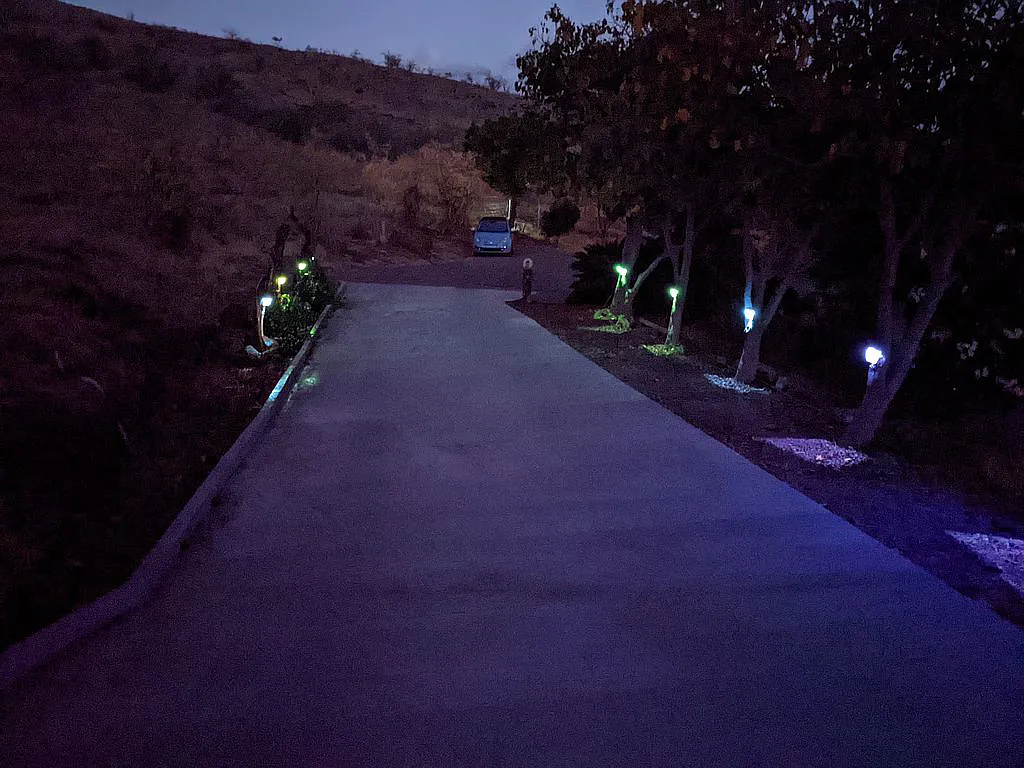 There are all sorts of ornamental plants and fruit trees to around the property that will make you feel cushioned in nature.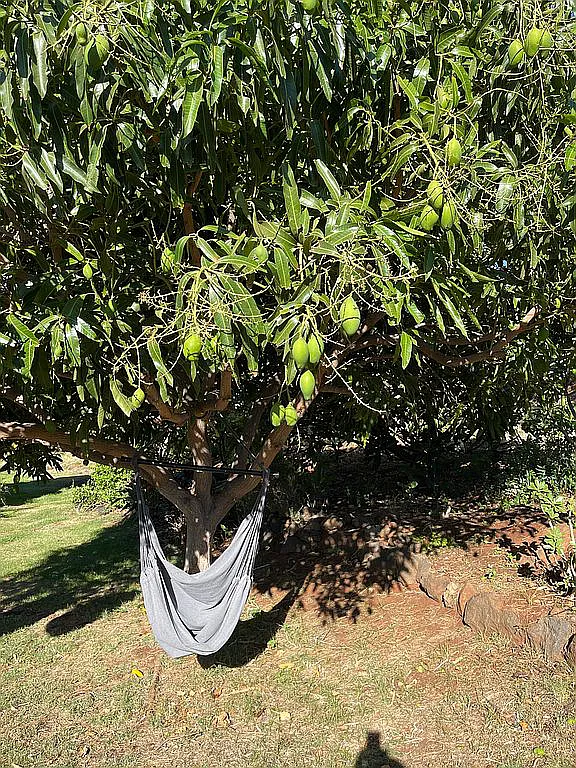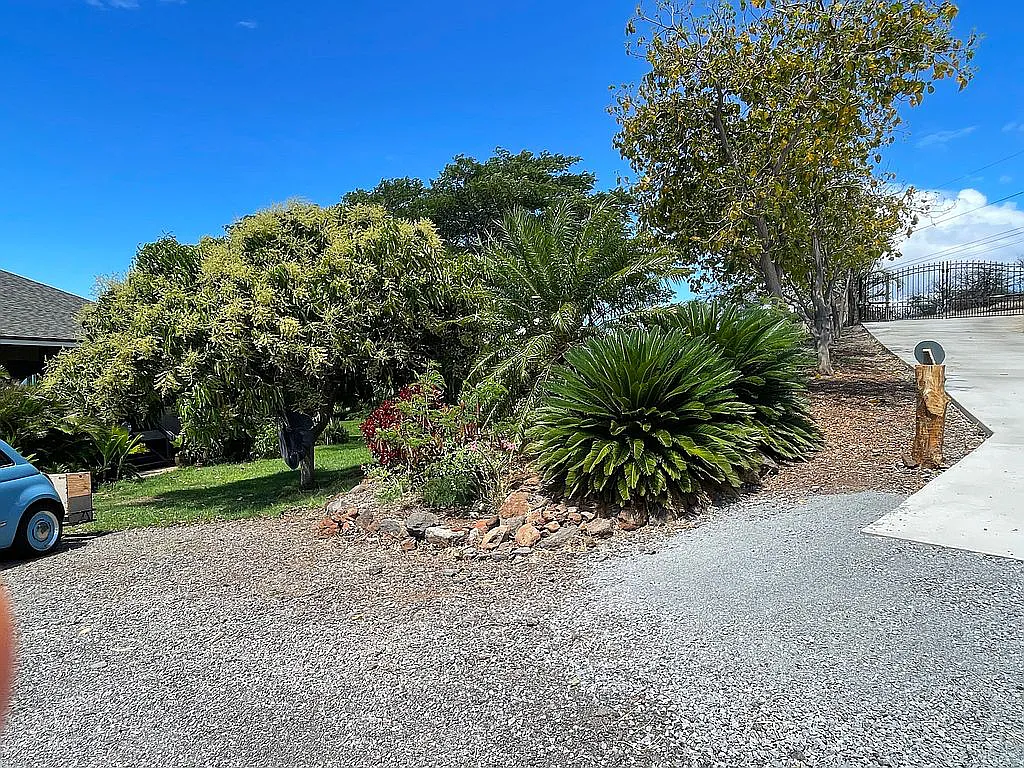 The plaza has a custom designed V as in Victoria, the wife. No biggie, but it does look very cool once you see it in person. #boyscoutpromise - I made that in honor of her birthday some years back. #husbandofthemonth #award-here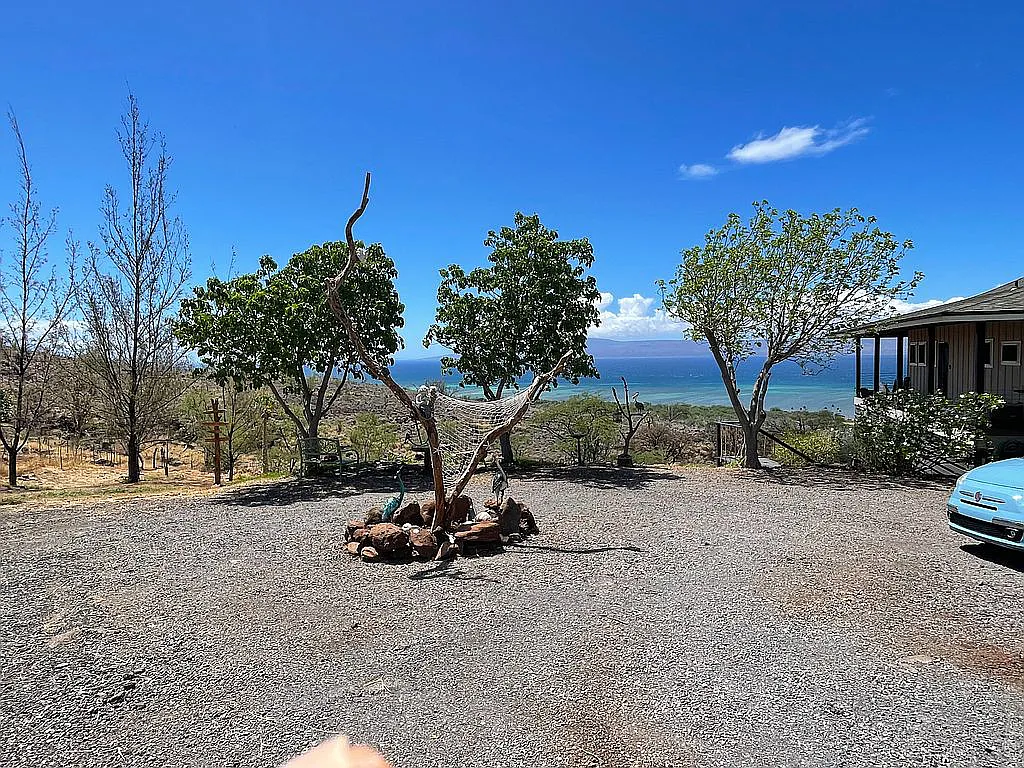 I think you just asked to zoom a bit that view behind the roundabout, didn't you? Sure, here it is. That is another side of the property that doesn't appear in the drone shot above.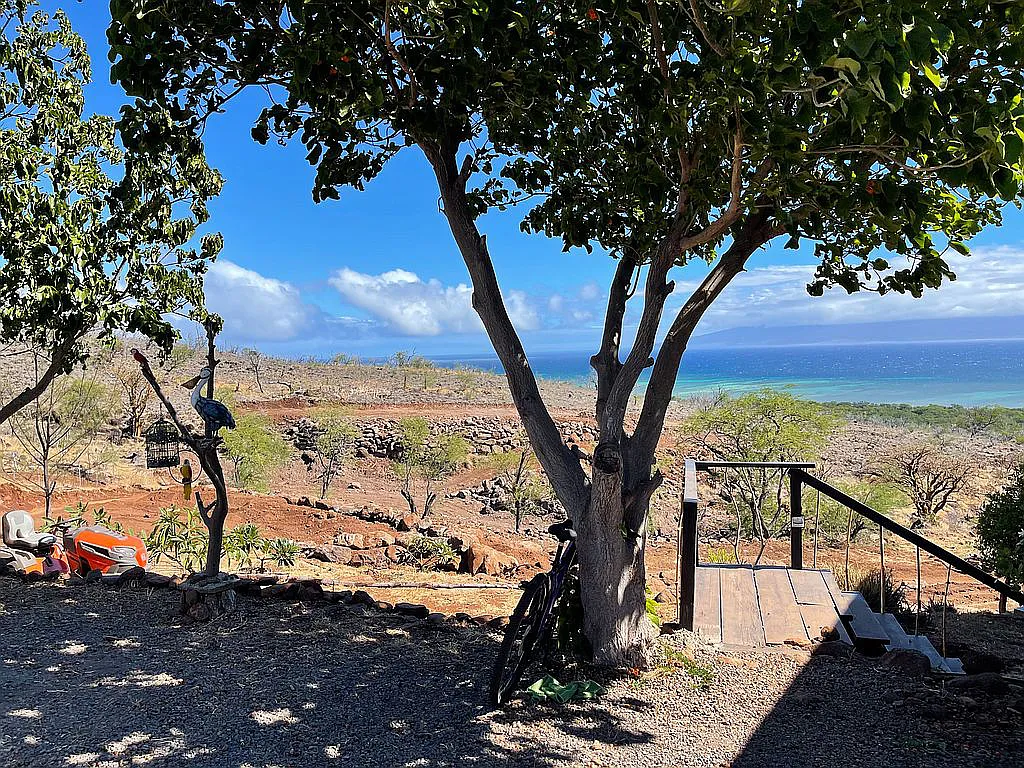 What? Zoom further you say? Okay okay, I will also turn two degrees on the right side so you can see the view from the deck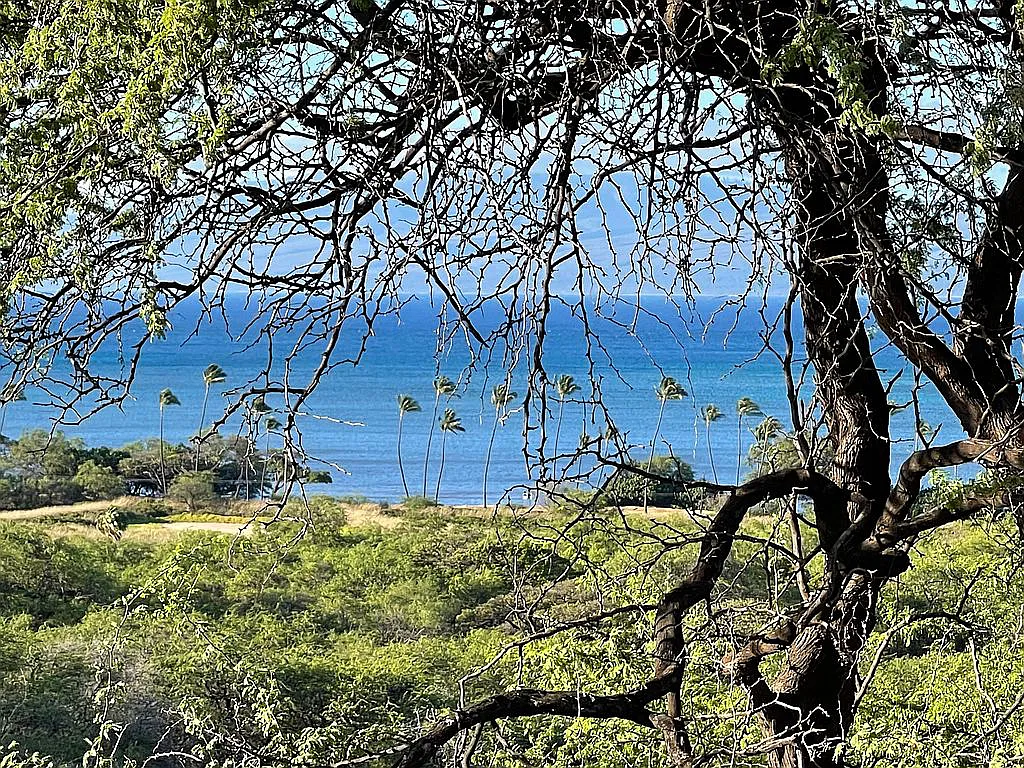 We have all sorts of plumeras around the property because...you know, it's Hawaii!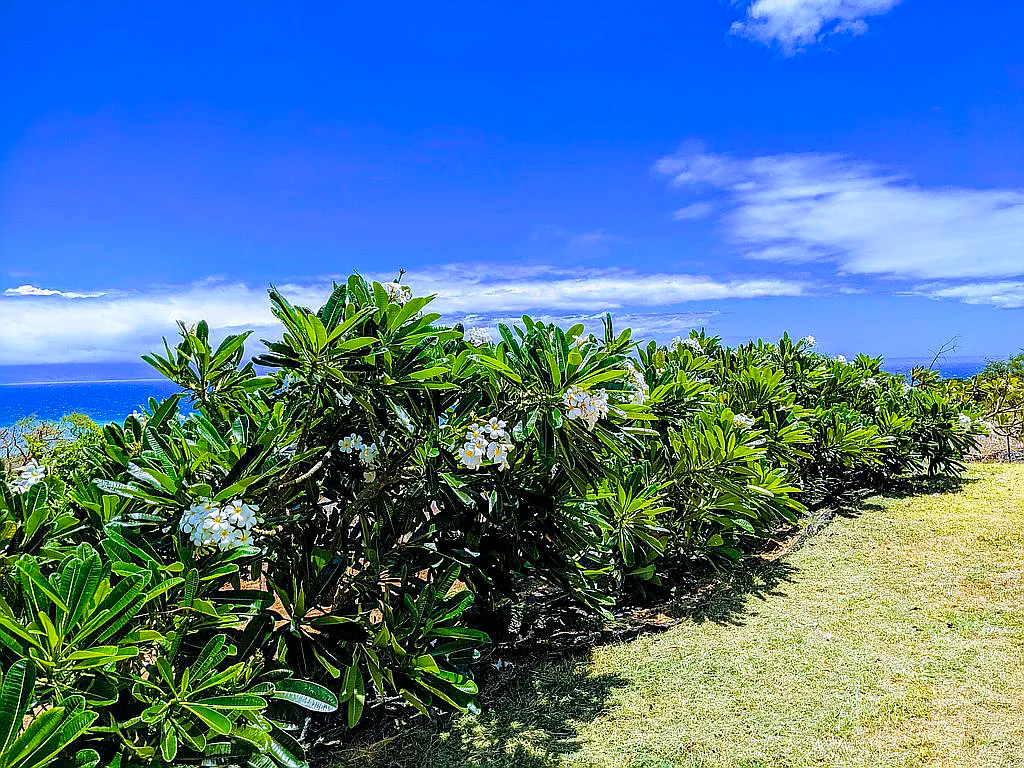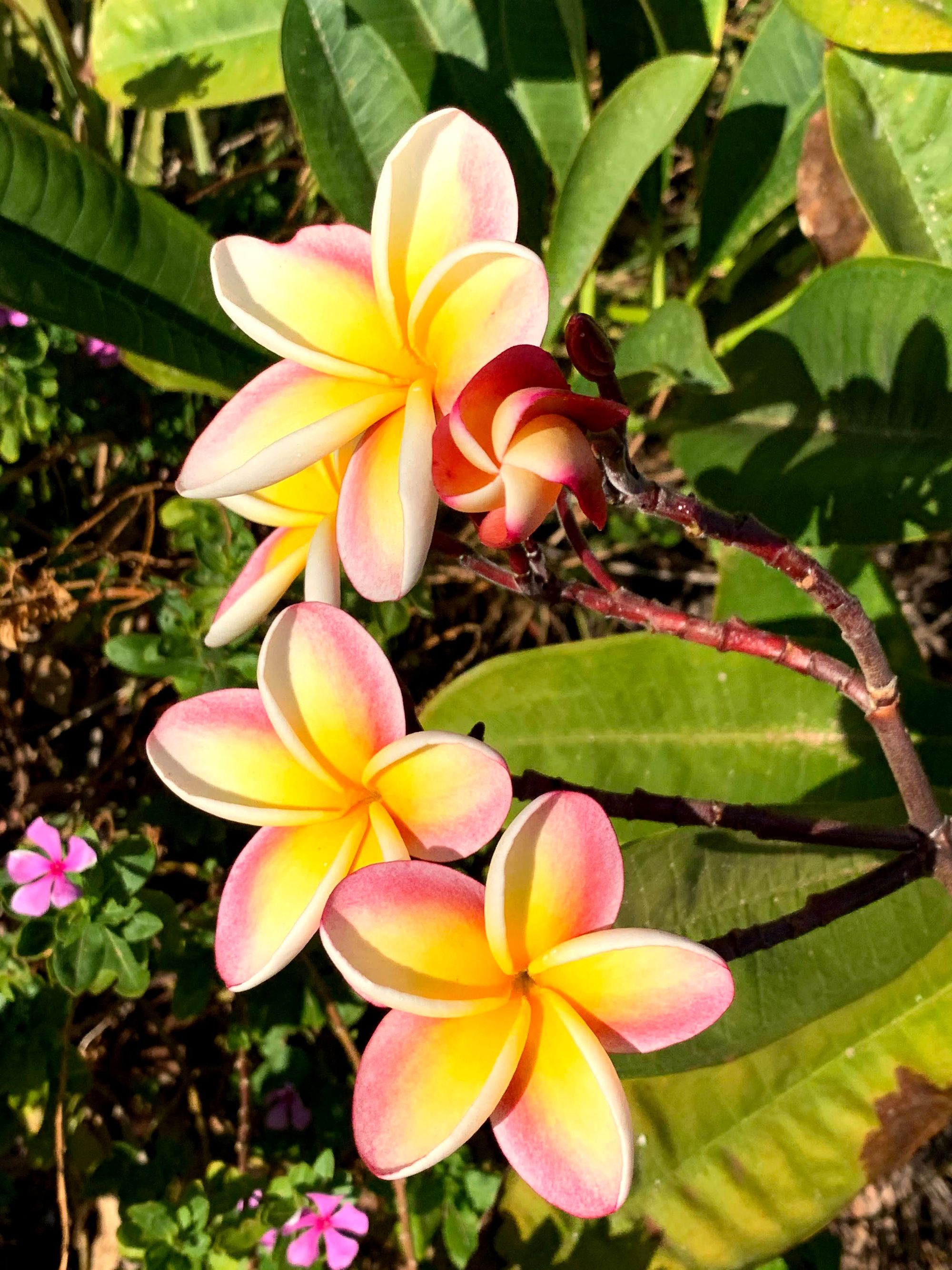 The higher part of the property is prime for a majestic (additional) view but also for future development. No honey, we are not building a pool there!! We are not because the first swimmable beach is six minutes downhill from the house. You can also launch your boat from there, because the house comes with a permit to do that.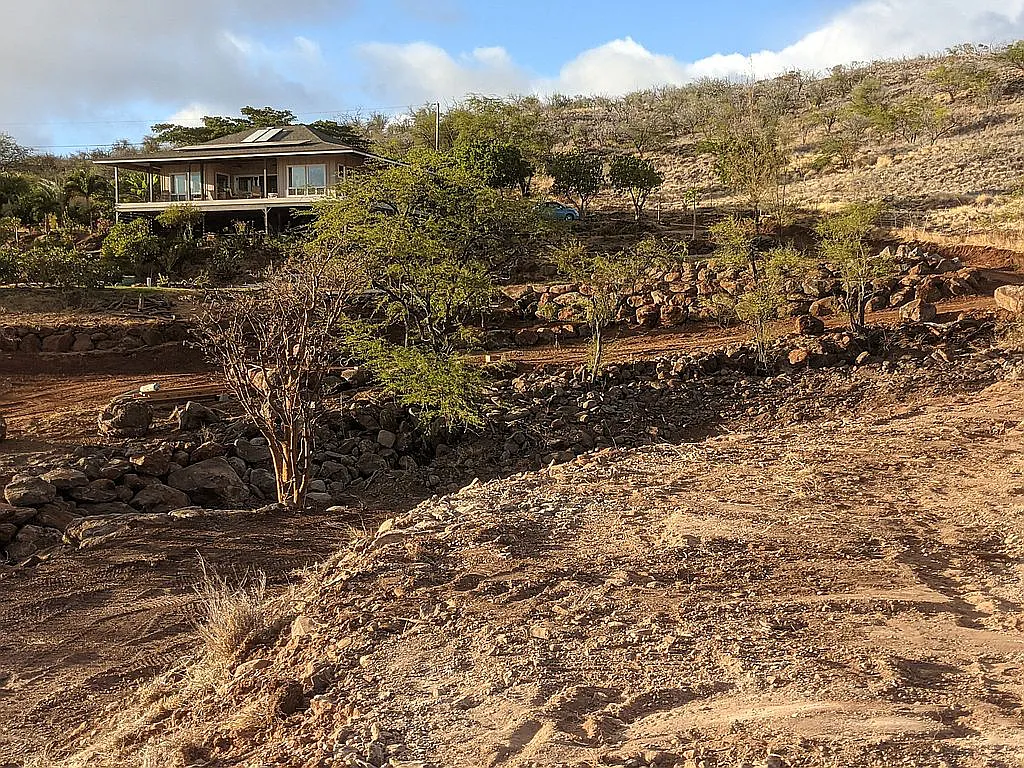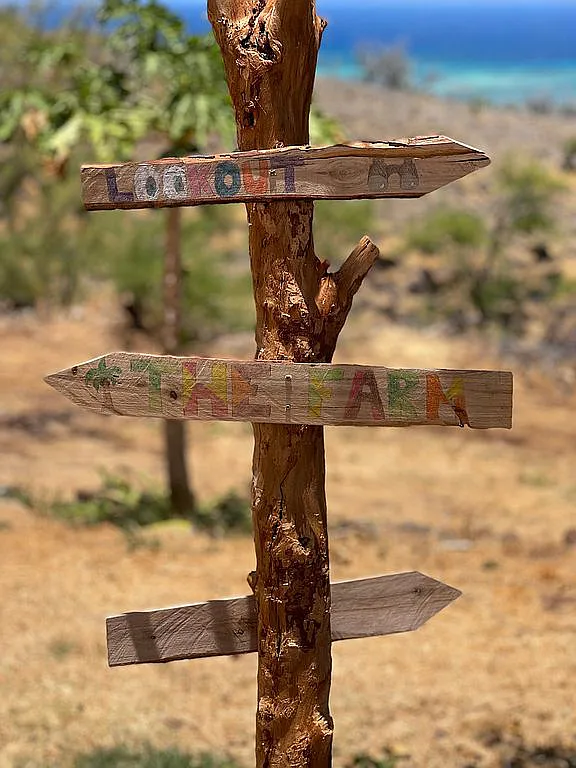 This is the spot of the property that we call "Lookout 2", the sunset below is so common and yet after years of living here feels as marvelous as the first time.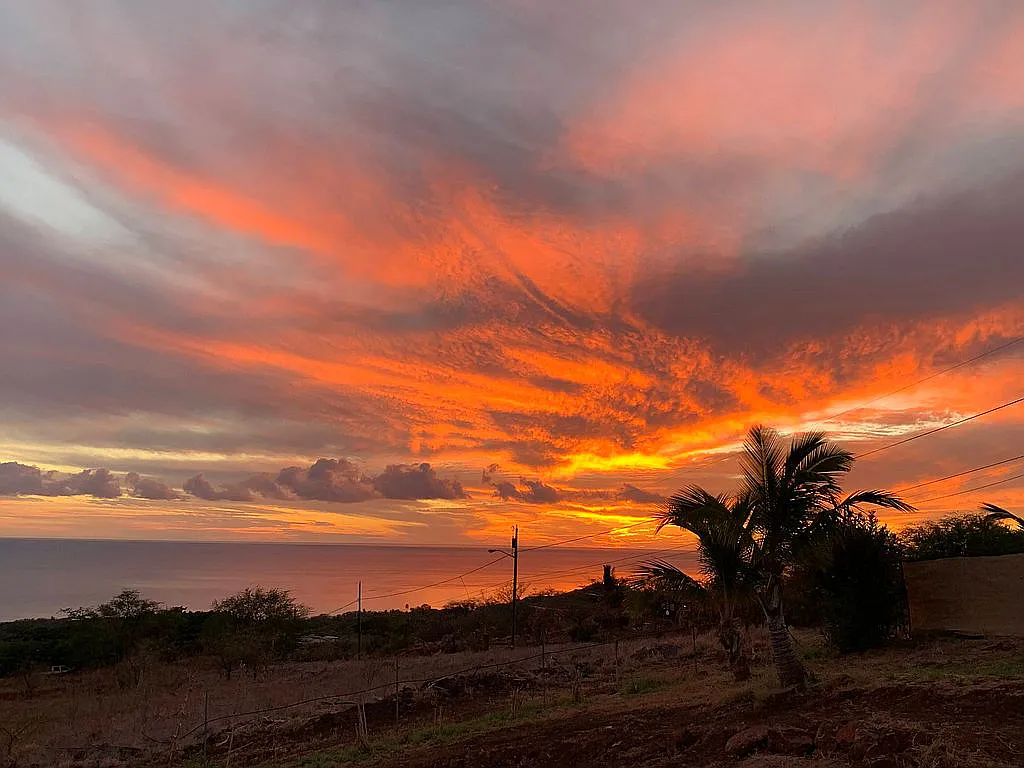 We are big in hosting and staying outside as much as we can, we are also markers so we built a dining area using trees (Kiawe) from our property.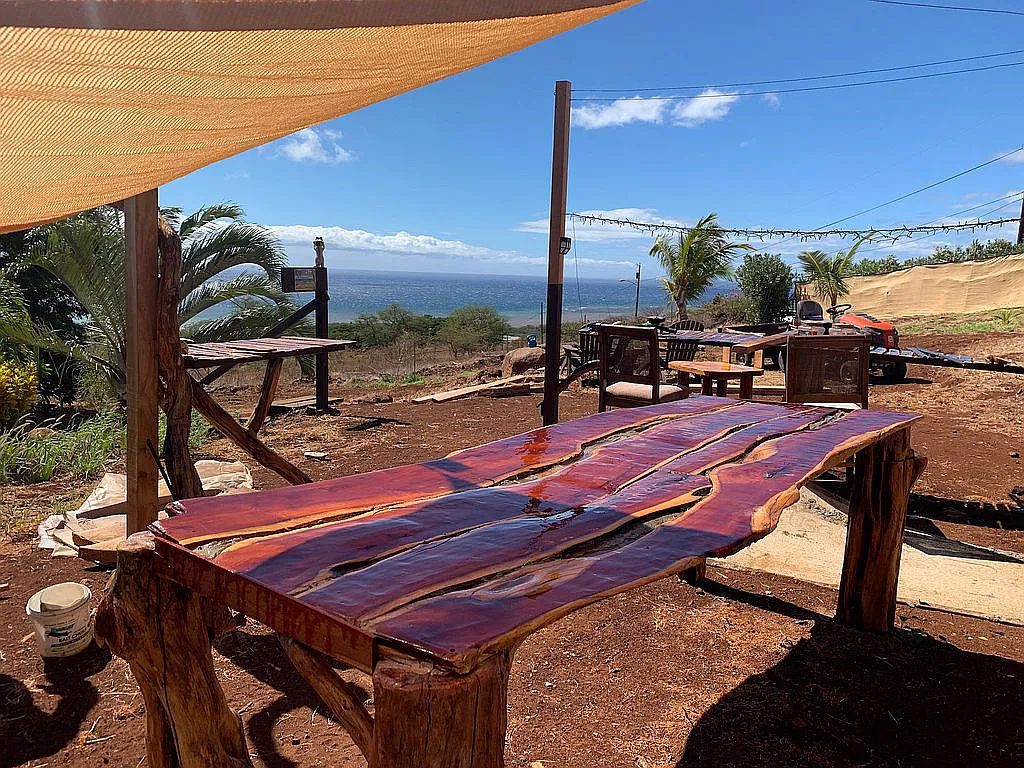 You can also dine inside, mainland weirdo... 😅 Let me open the door for you...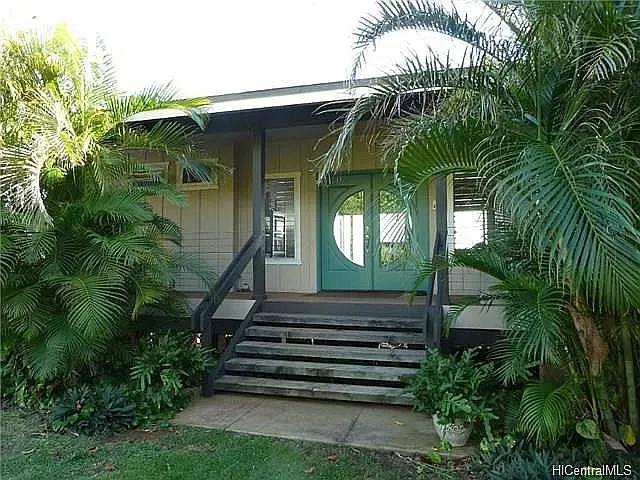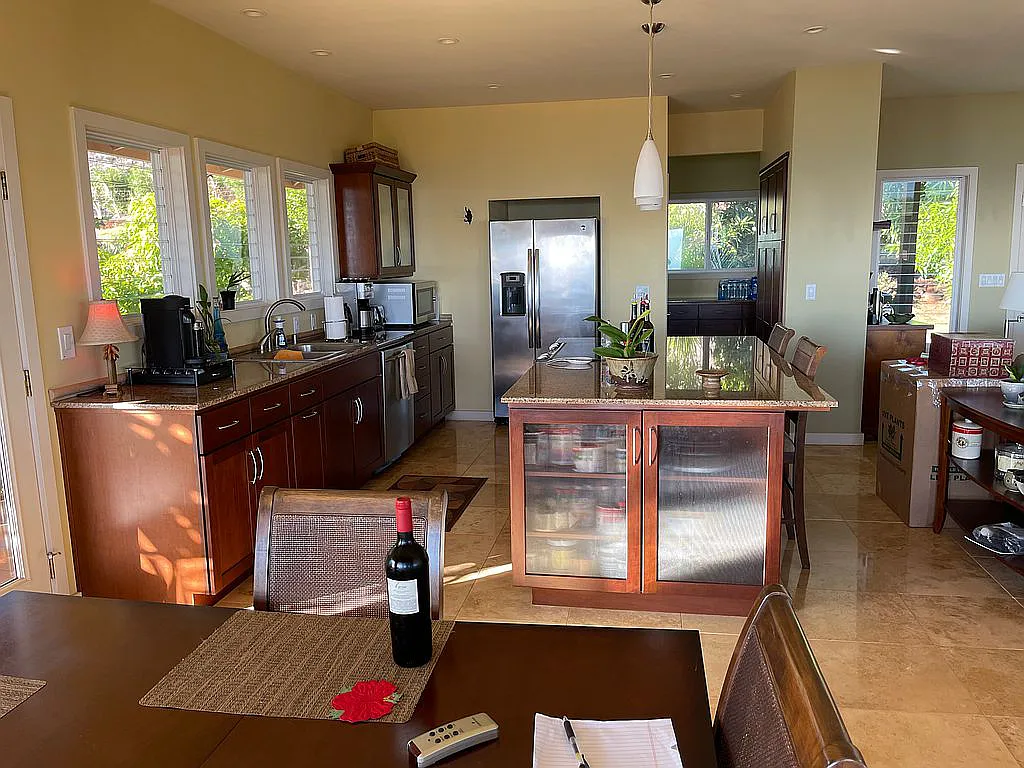 I know, you travelled far from the stressful life of mainland. Have a quick rest in one of the three bedrooms. The view unfortunately sucks. I understand...
After a good night of sleep, let's have breakfast on the deck. This is typical morning at 7 AM.
For breakfast we can go out, literally, to grab a mango and a banana, it's about 50 feets from the door for the mango and 10 for the bananas, I understand your pain but it's worth it!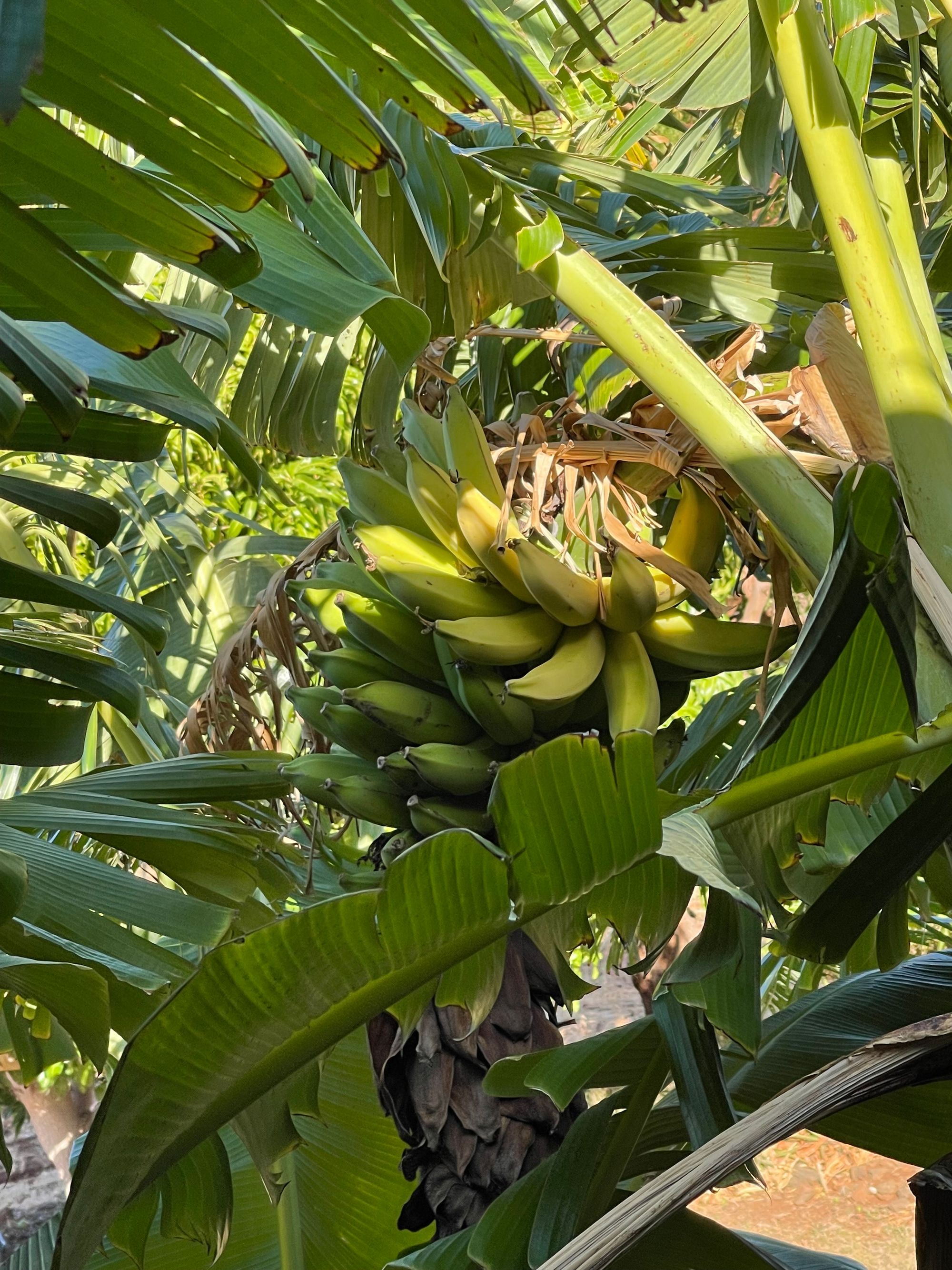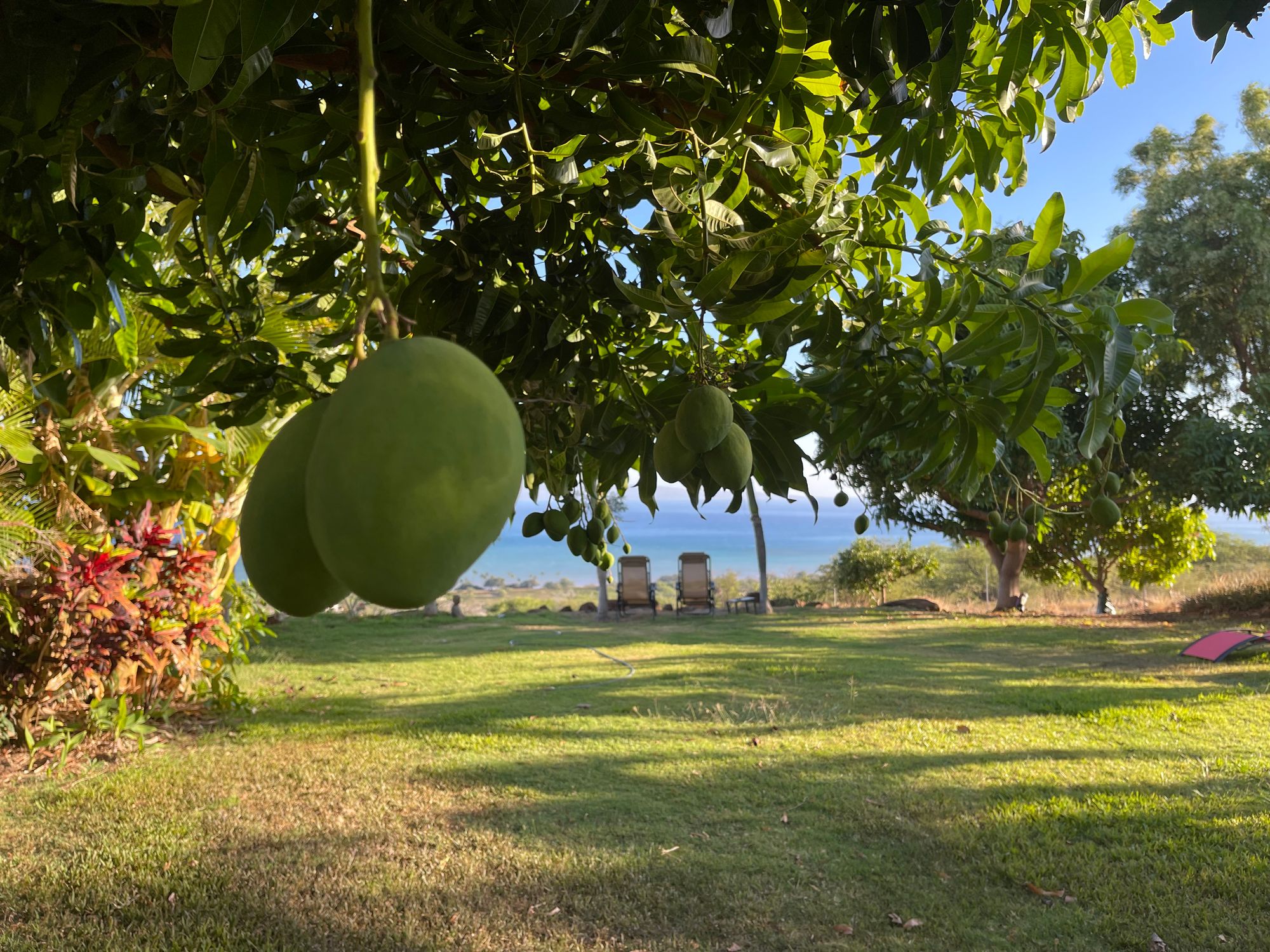 Let's shower in the double head mega shower, then shave and then we go to the beach. This bathroom has more amenities that I can't show here. Rest ensured that is super spacious and even has a fan to dry you off in case you don't want to use towels. #sexyposes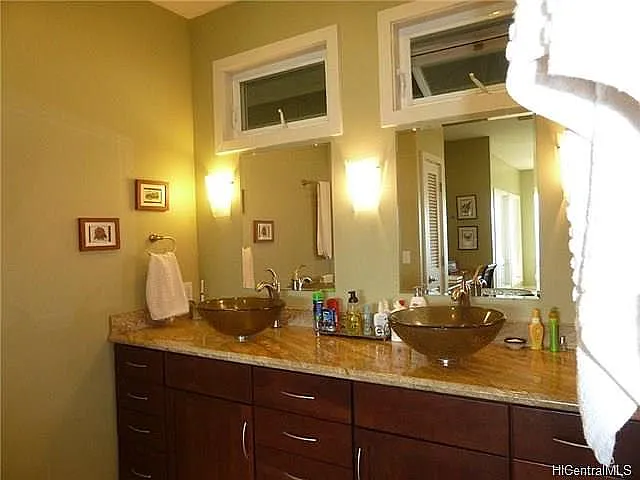 Some beaches are not on the map, let me take you to one of our favorites.
Before we hit the water, let's setup the portable and one touch expandable tent and start the mini BBQ made out of this. Toldja that we are makers! Later we can have some mahi-mahi. See that boat on the right side? Our friend Kaleo sells us some when he gets fish. Our expertise in fishing is such that we would never eat otherwise... 😅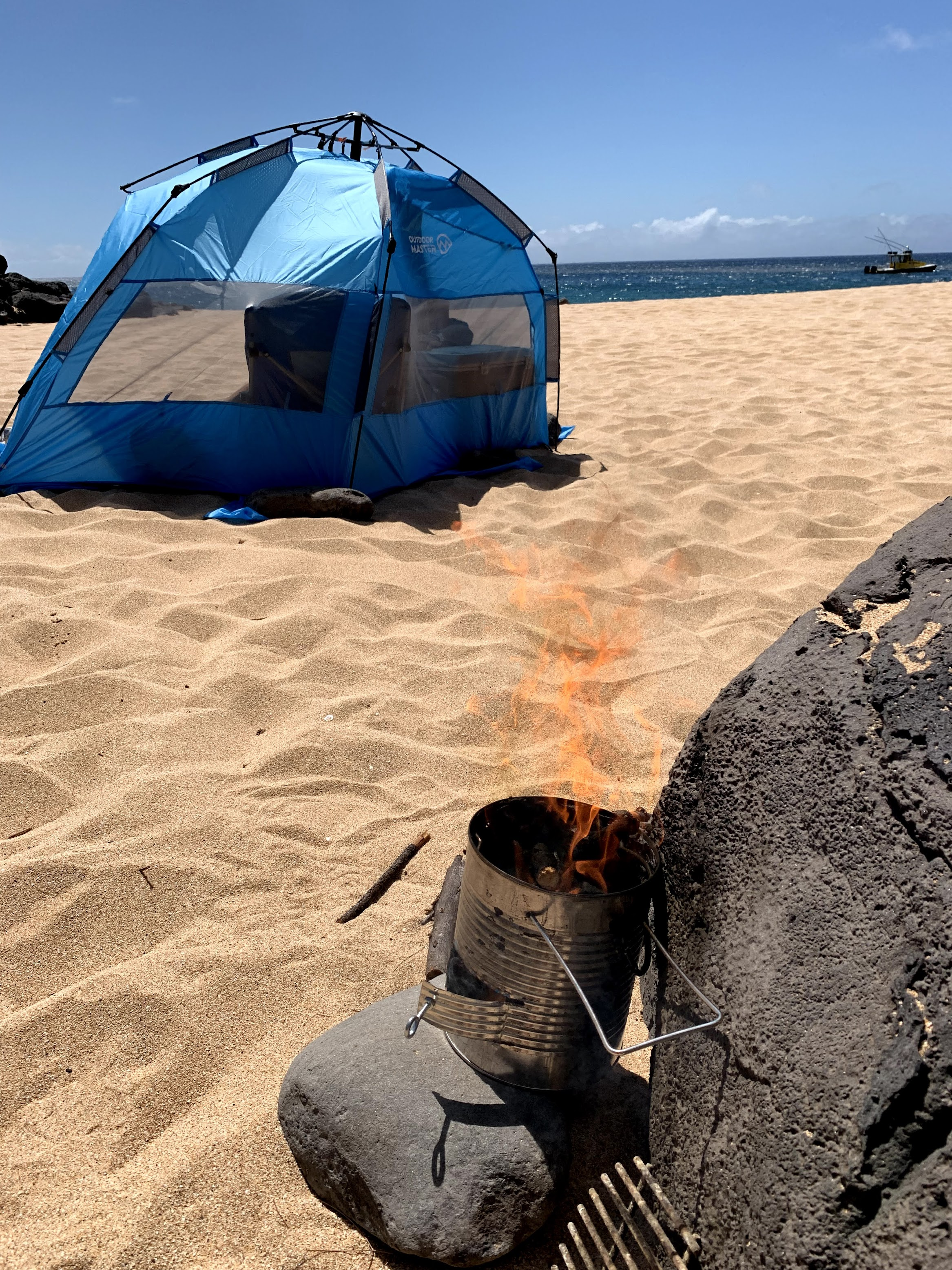 I hear you, the wind is great today, let's go surfing! Unfortunately, it's only 15 miles away, for our home. Or 250 FT from where we pitched the tent. Which understandably isn't the best but there are another 6 other spots too!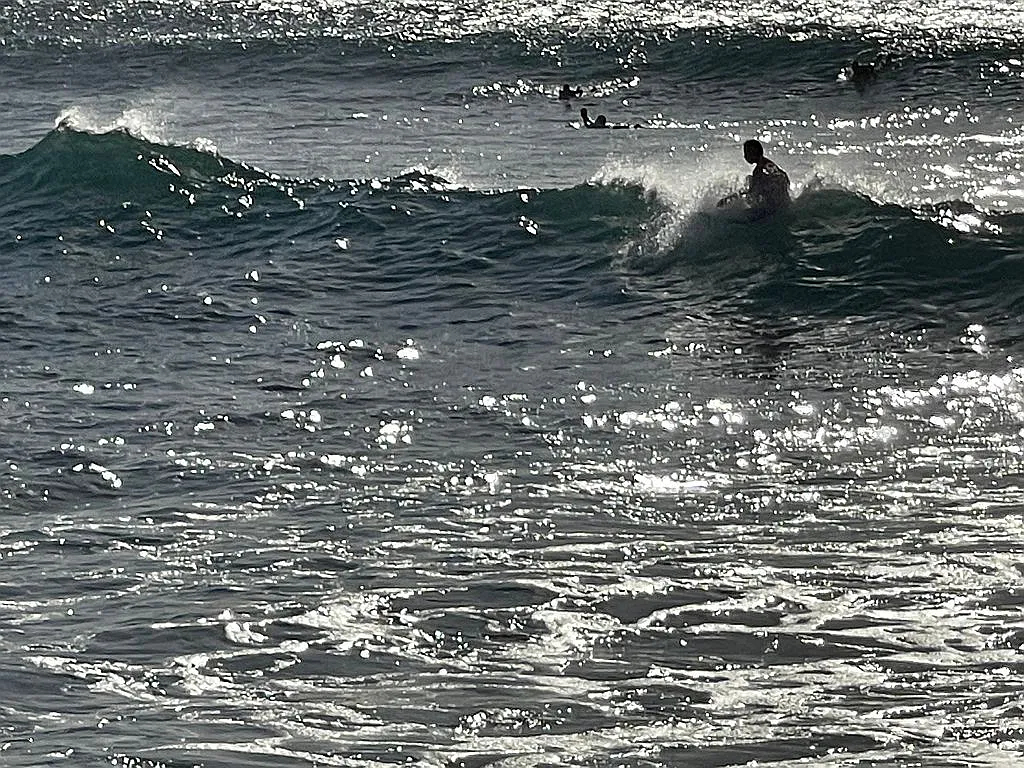 Before sunset kicks in, we might get to admire (no touching!) the sea queen resting on the beach. She's resting her eyes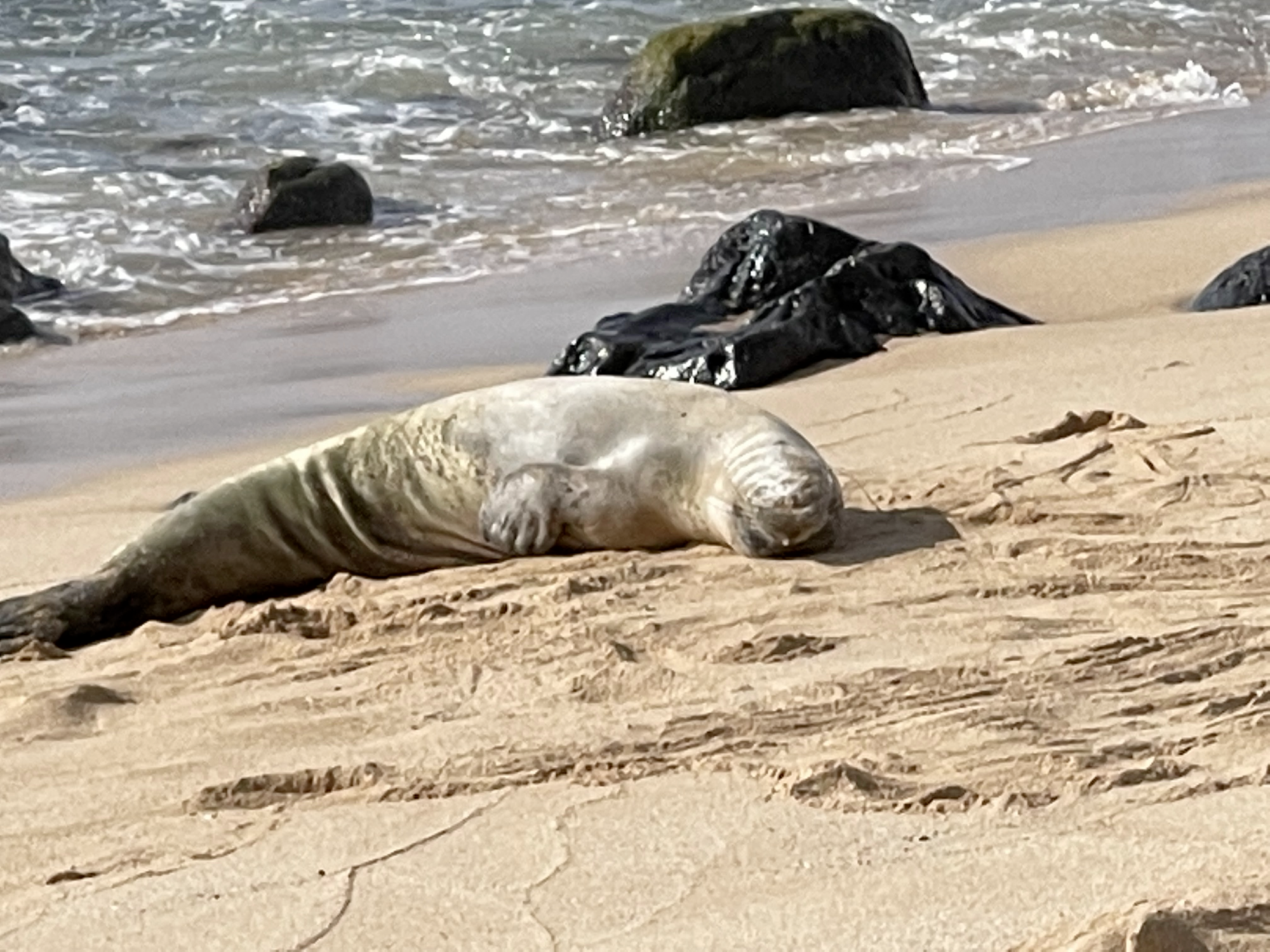 Time flies in paradise... here is the sunset!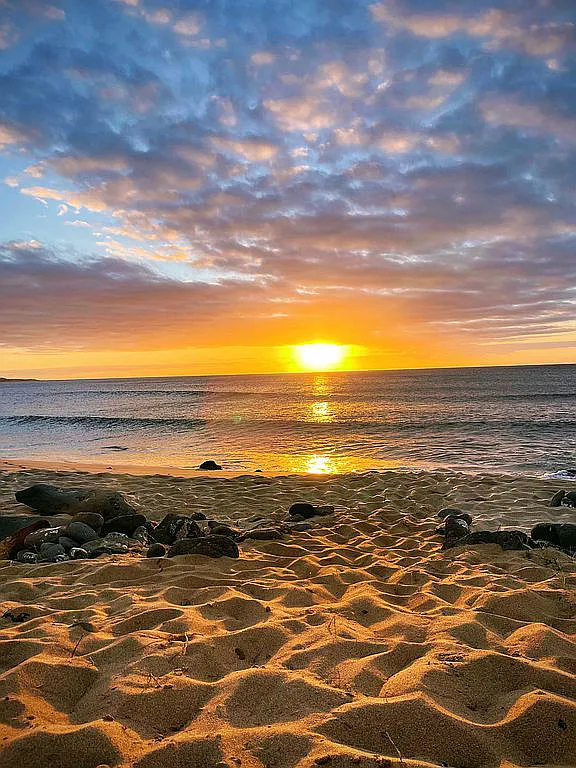 Time to go home and have a drink from the lookout spot of the property. Sometimes we bring our battery powered blender but today I forgot to charge it. Oh wait, Victoria brought the mini solar power panel!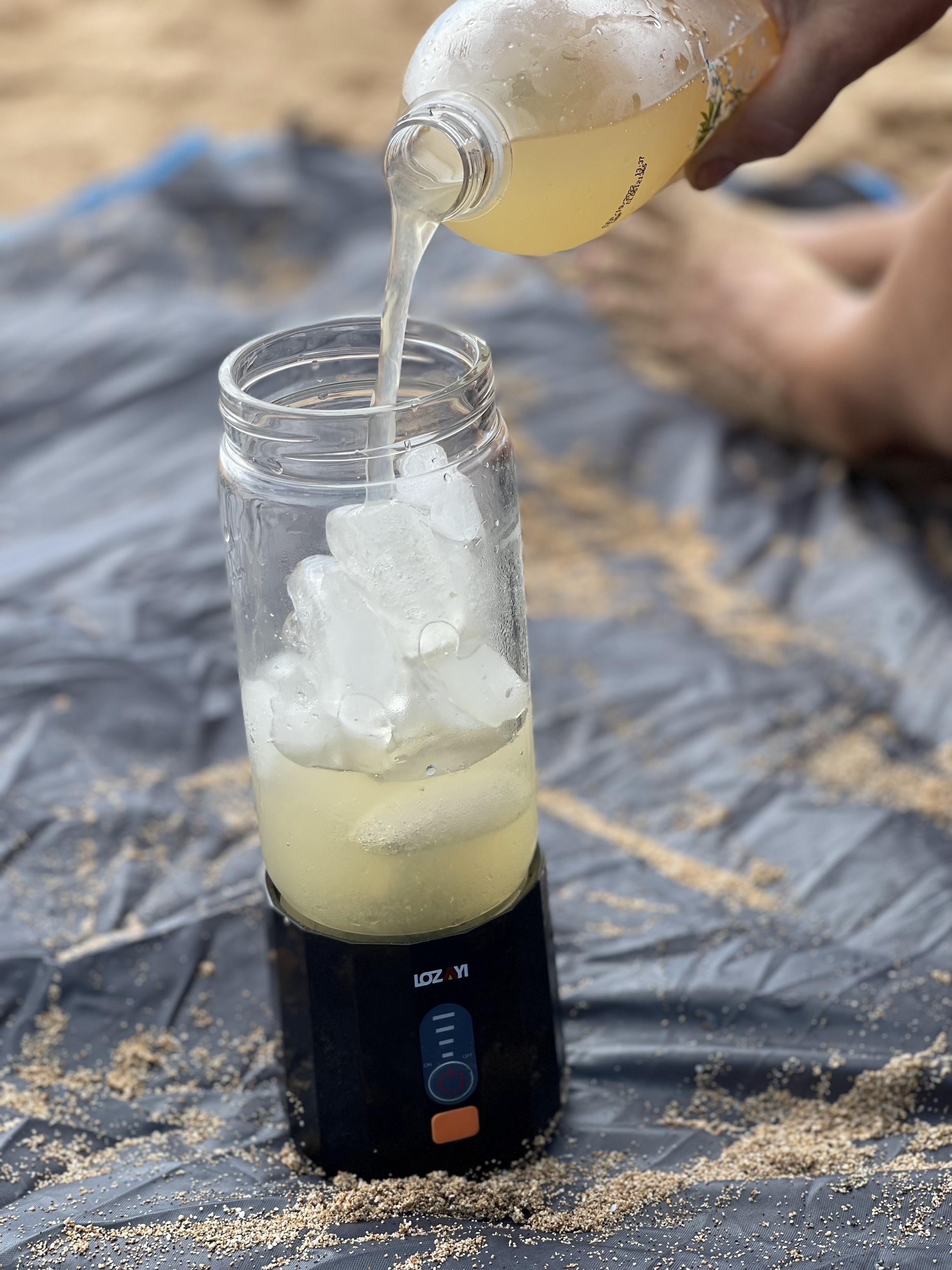 Back home, we can see, every night from April to December things like this one...

Wanna buy this piece of heaven?
The house is not for sale, unless an unsolicited & outrageous offers shows up. In my native hometown they say "money bring the sight back to the blind" I am so blind bring my sight back! 🤩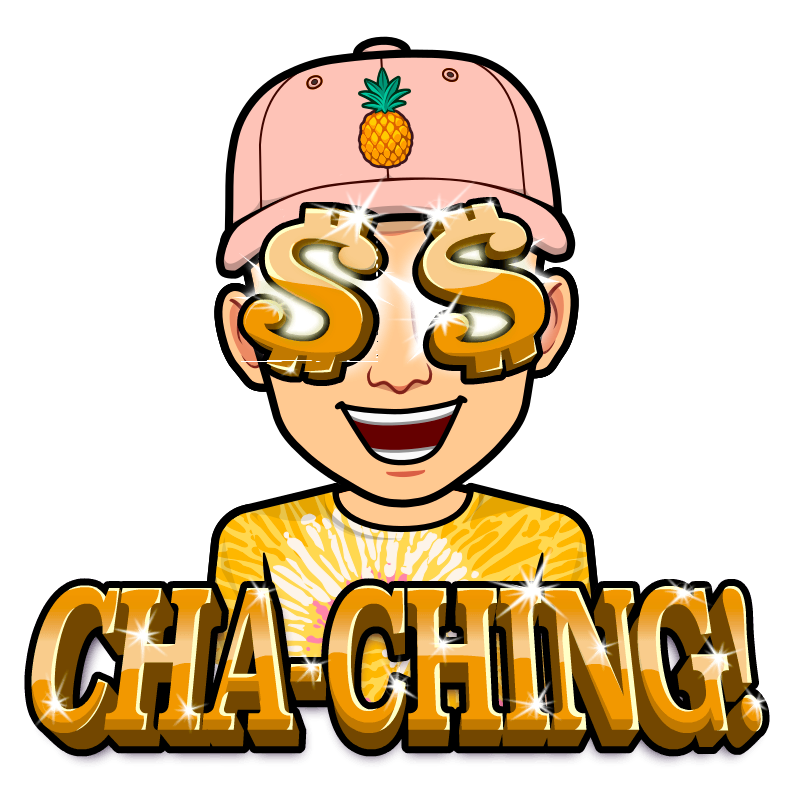 Nightlife
Ohana Grill, it is the only night restaurant (pretty good!) located in the only hotel on the island. They have a killer view for the tables. Otherwise the best nightlife here is free milky way & crickets. Your brain will go on a frenzy of peace and joy! #trustme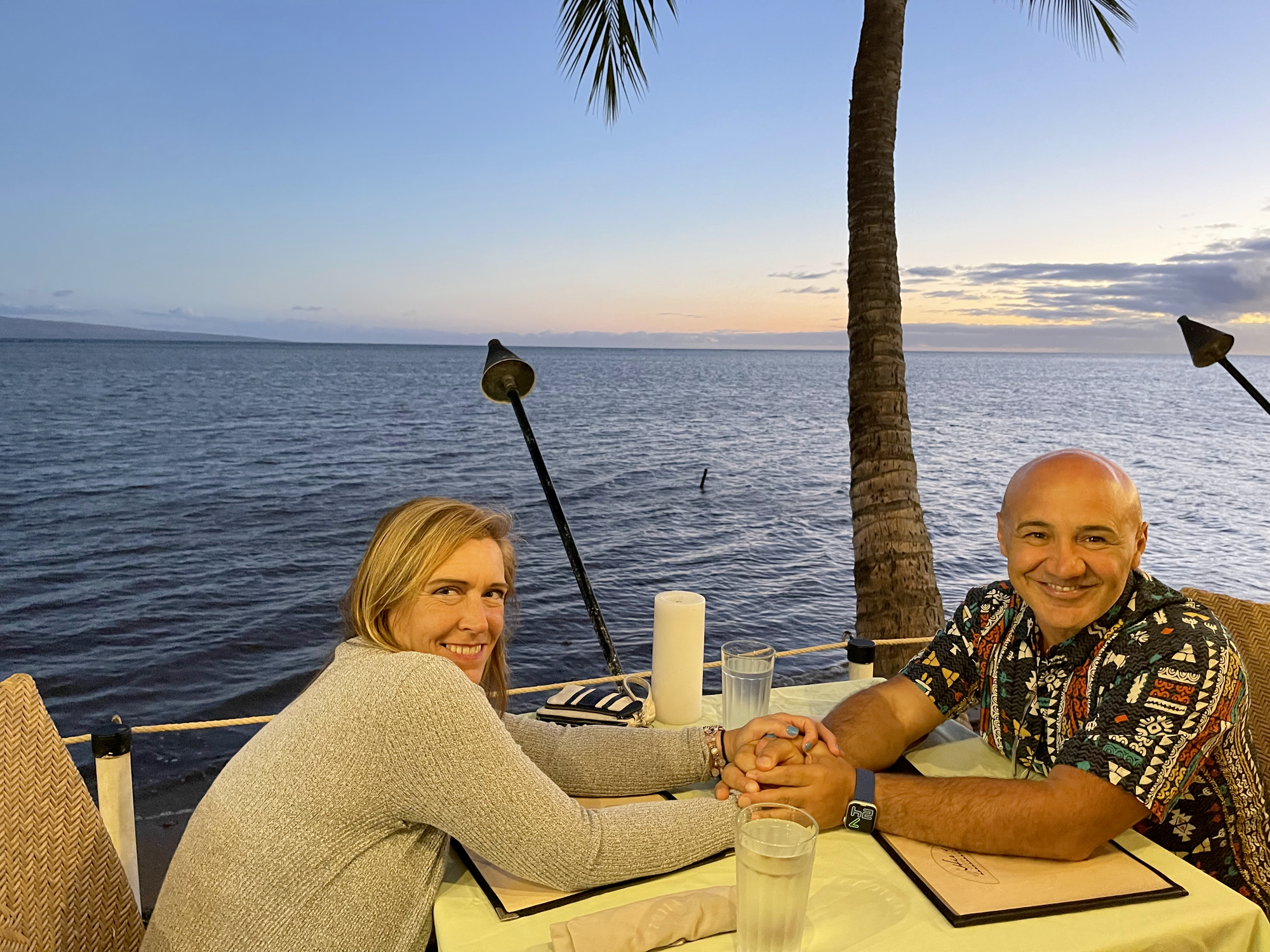 Wanna Rent?
We have multiple options for you. Enquire here.
Option One
You can rent the whole property and heaven as described above when we travel out of the island.
Option Two
You can rent at any time in a bread and breakfast style. We only require three days notice (max two people)
Options with Special
When we travel we have to leave our kitties alone. If you cat seat for us we give a love discount. (one person only)
Kauna and Scarlet are our baby kitty girls. Warning. Kauna is a cuddle ripper and a food drug addict, she will do anything for any type of food, including dead scorpions and trembling cockroaches. I know... disgusting but also entertaining. Particularly when she chases jeckos on the deck like spiderman on Vodka. Scarlet is more snobbish, she looks at you and judges quitely. Then flaps on the floor waiting for a head rub. Such a diva!
They are both very well mannered and obedient to basic commands. Like "let's go home" or "stop it" used mostly for the jeckos torture night activity 😄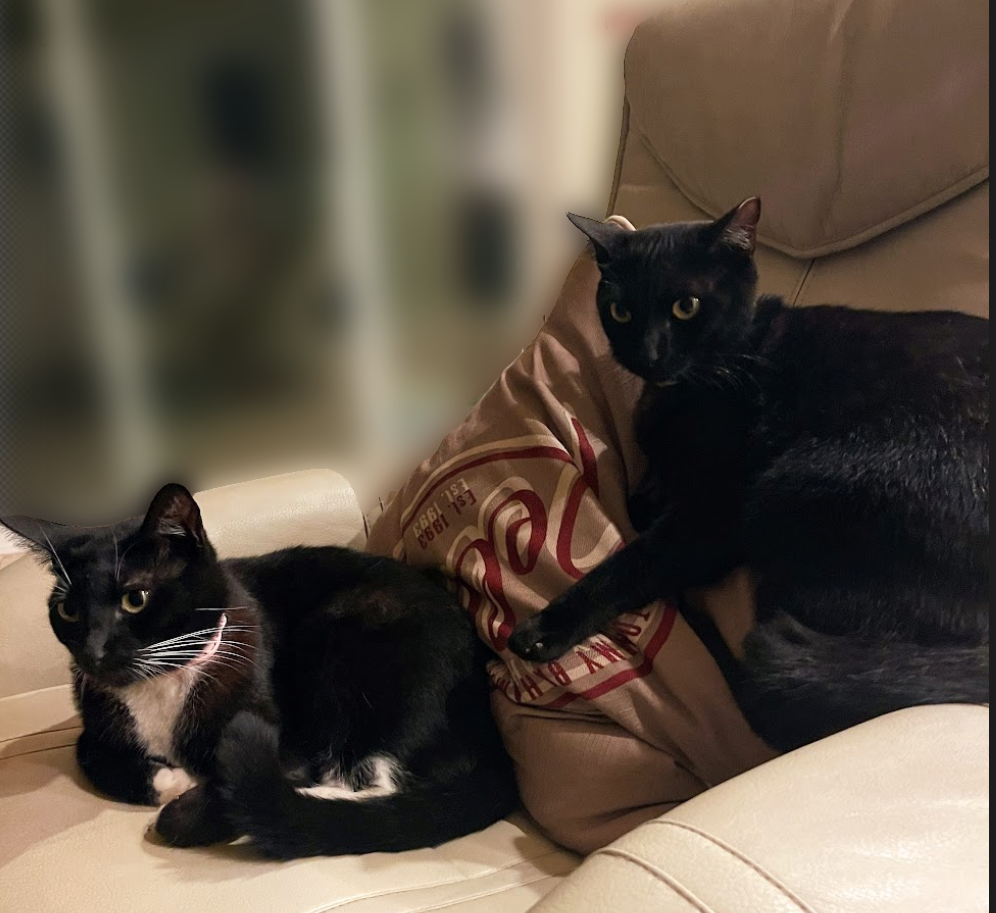 New Floor
In 2023 we added an additional floor at the house with two more bedrooms, one full bathroom with a super comfy tub and a gigantic large space for gatherings.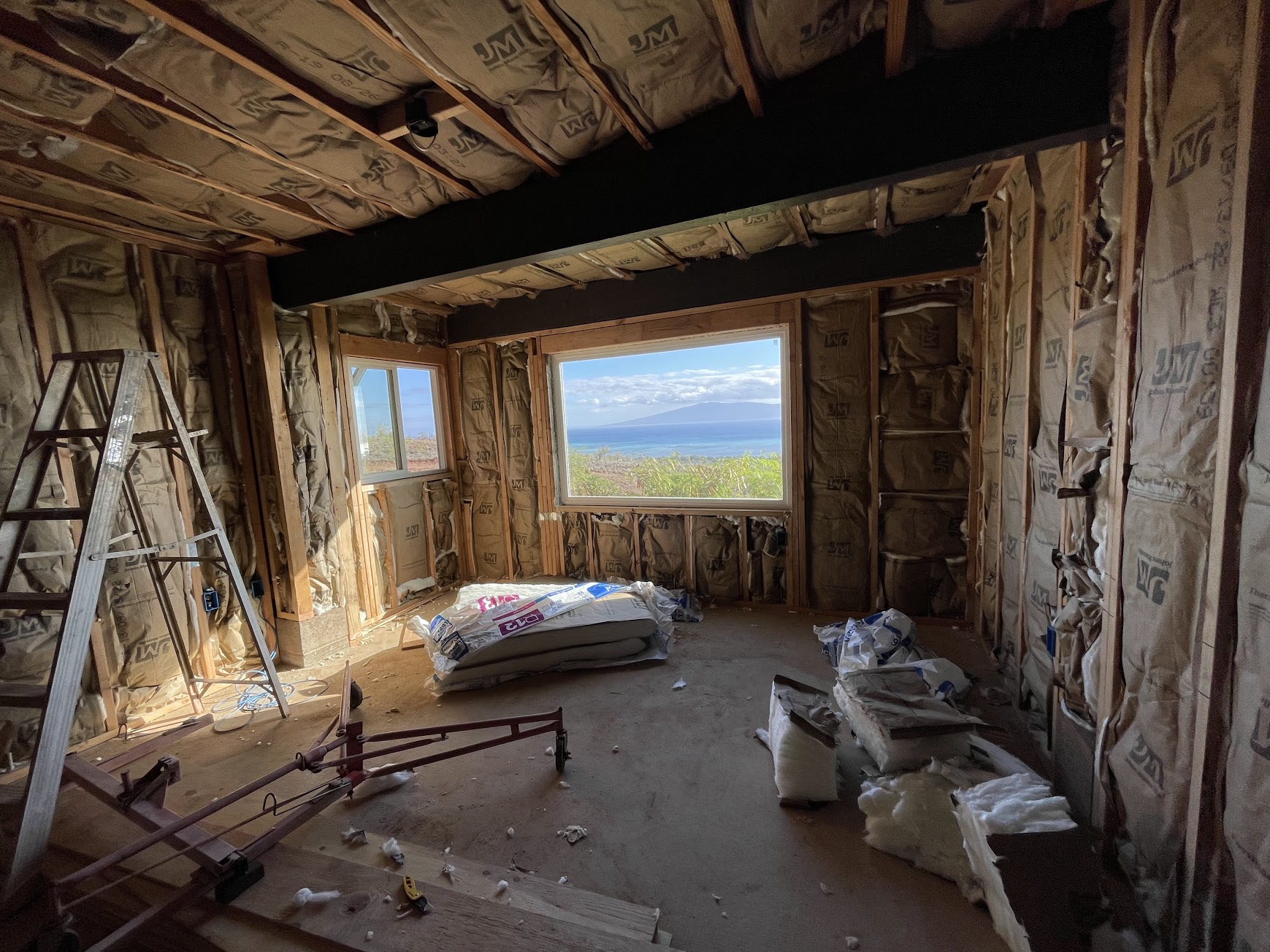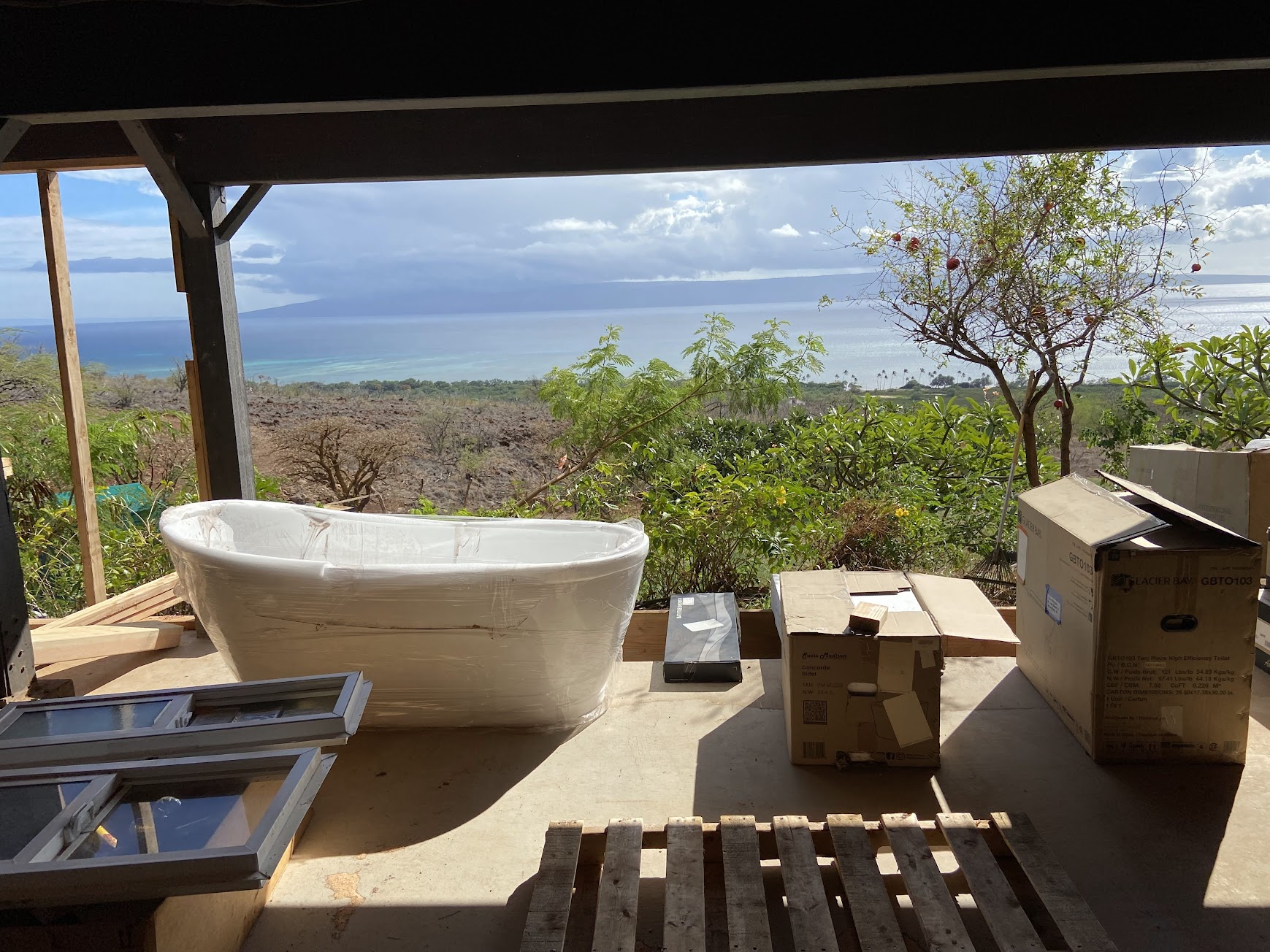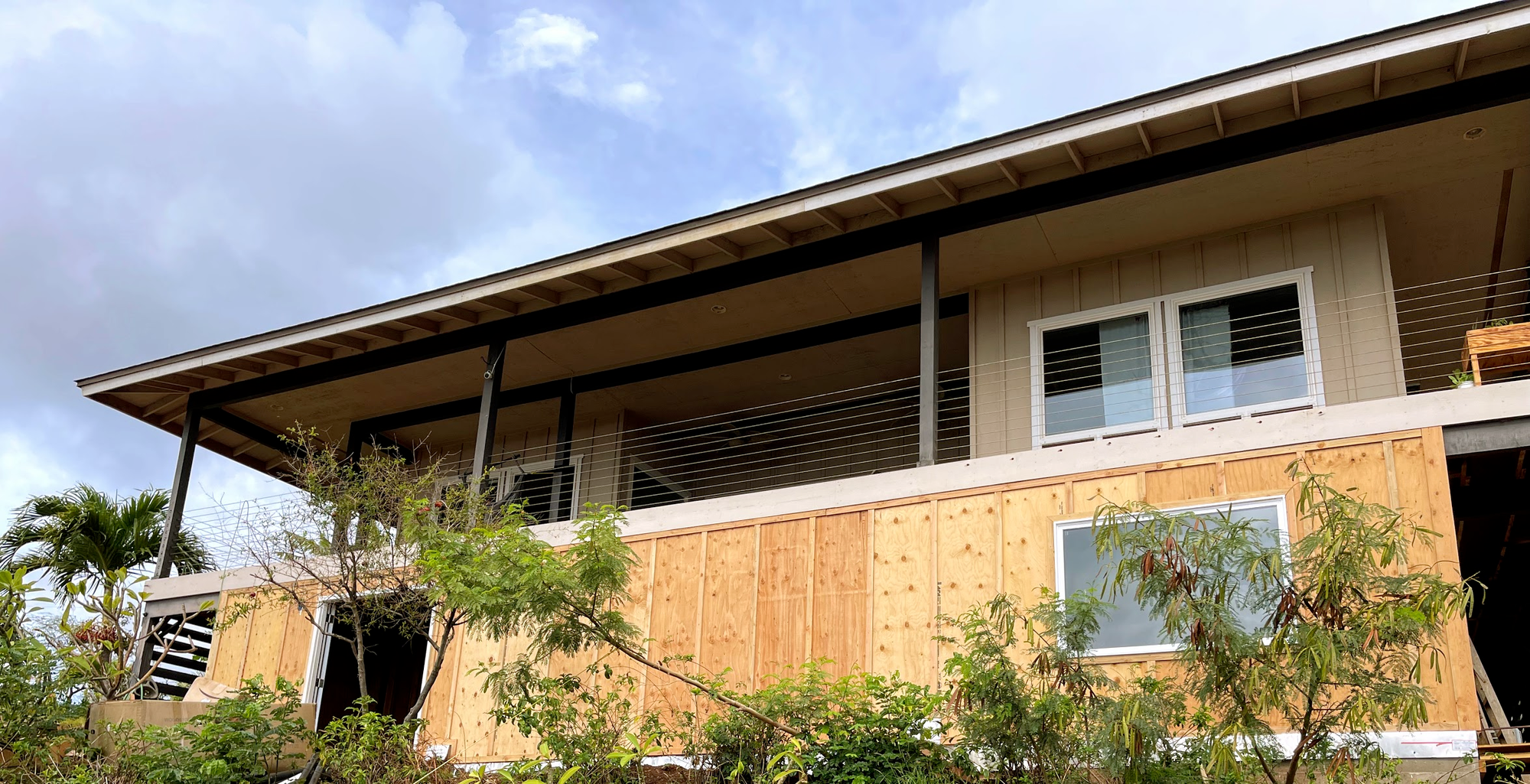 That's it
If you want to receive in the mailbox some news about us, we keep this blog regularly up to date. Just apply here.
Most of the site is dedicated to BOTS life but if you look for the posts marked Island Life you will see just our life in a post. You need to sign in to see some of them, just use the free tier subscription for that.
Oh before I forget. Mokulele is the only airline that takes you to the island. From any island to any island in less than 32 minutes. Which means if you want, every week you can enjoy any other island for a day and come back to a much reasonable priced grocery store 😎
Anyway that's hour little piece of heaven and on the second most asked question why Molokai and not another island... I am pretty sure we wrote something about it but the shortest possible answer is:
it's the island that picks you not the other way around.